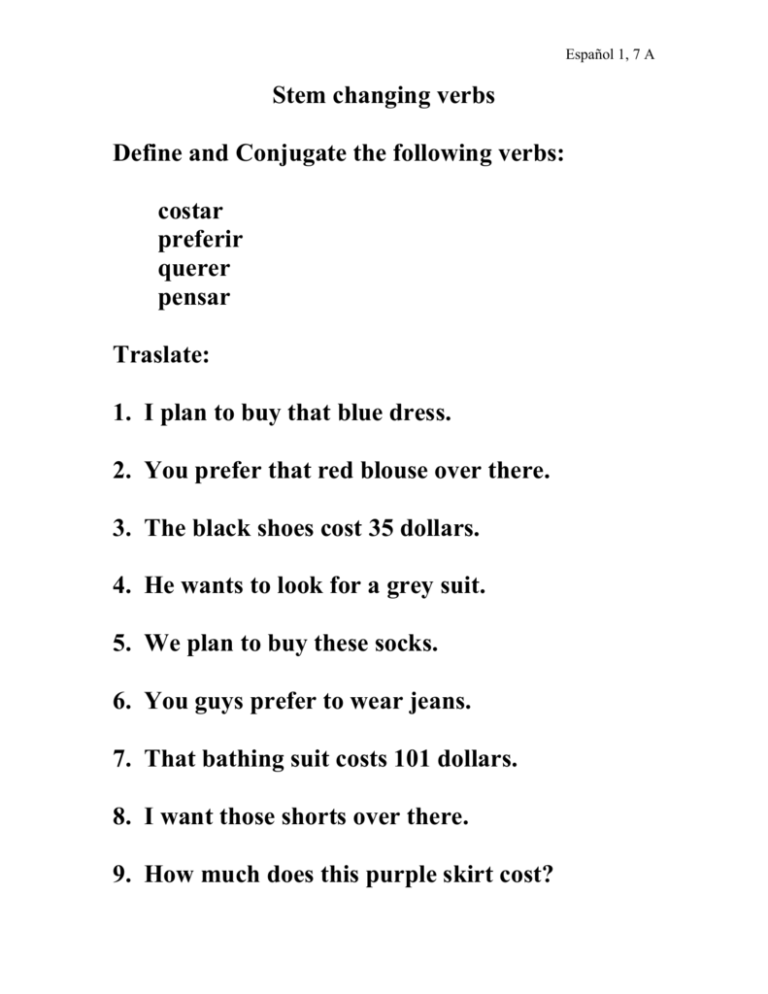 Español 1, 7 A
Stem changing verbs
Define and Conjugate the following verbs:
costar
preferir
querer
pensar
Traslate:
1. I plan to buy that blue dress.
2. You prefer that red blouse over there.
3. The black shoes cost 35 dollars.
4. He wants to look for a grey suit.
5. We plan to buy these socks.
6. You guys prefer to wear jeans.
7. That bathing suit costs 101 dollars.
8. I want those shorts over there.
9. How much does this purple skirt cost?