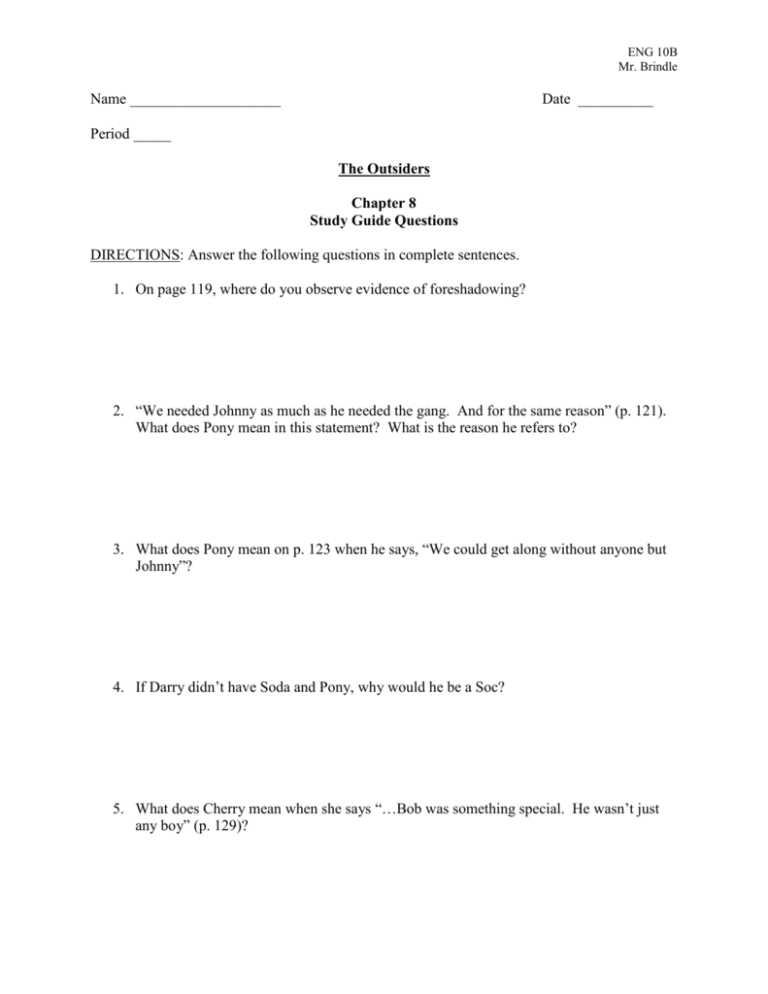 ENG 10B
Mr. Brindle
Name ____________________
Date __________
Period _____
The Outsiders
Chapter 8
Study Guide Questions
DIRECTIONS: Answer the following questions in complete sentences.
1. On page 119, where do you observe evidence of foreshadowing?
2. "We needed Johnny as much as he needed the gang. And for the same reason" (p. 121).
What does Pony mean in this statement? What is the reason he refers to?
3. What does Pony mean on p. 123 when he says, "We could get along without anyone but
Johnny"?
4. If Darry didn't have Soda and Pony, why would he be a Soc?
5. What does Cherry mean when she says "…Bob was something special. He wasn't just
any boy" (p. 129)?