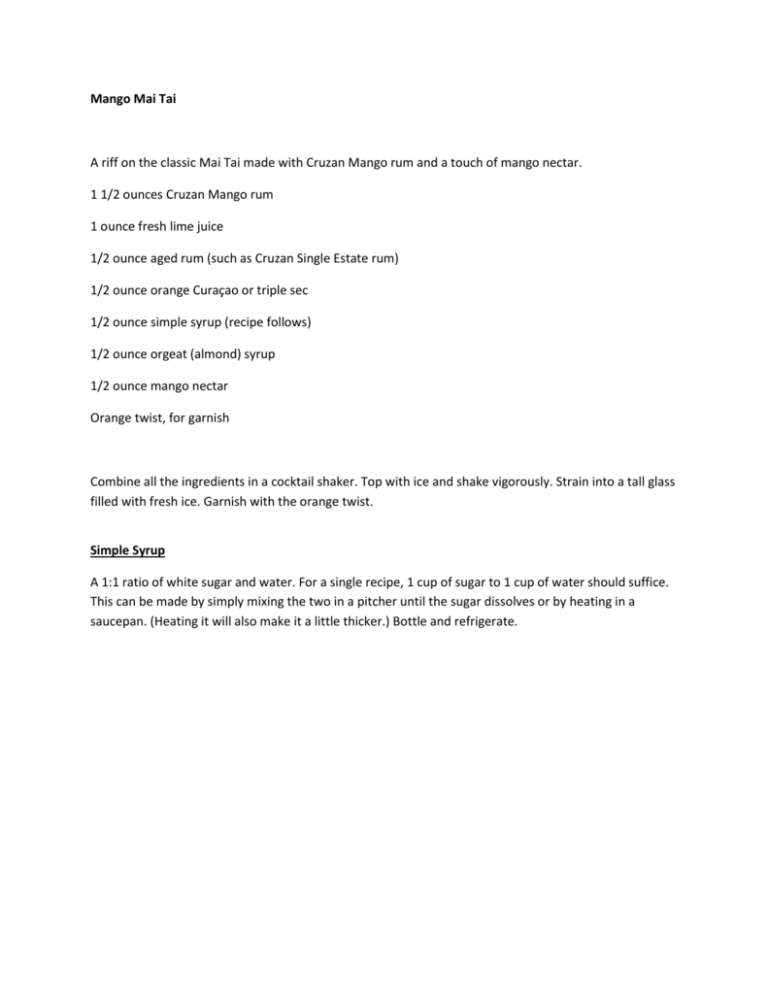 Mango Mai Tai
A riff on the classic Mai Tai made with Cruzan Mango rum and a touch of mango nectar.
1 1/2 ounces Cruzan Mango rum
1 ounce fresh lime juice
1/2 ounce aged rum (such as Cruzan Single Estate rum)
1/2 ounce orange Curaçao or triple sec
1/2 ounce simple syrup (recipe follows)
1/2 ounce orgeat (almond) syrup
1/2 ounce mango nectar
Orange twist, for garnish
Combine all the ingredients in a cocktail shaker. Top with ice and shake vigorously. Strain into a tall glass
filled with fresh ice. Garnish with the orange twist.
Simple Syrup
A 1:1 ratio of white sugar and water. For a single recipe, 1 cup of sugar to 1 cup of water should suffice.
This can be made by simply mixing the two in a pitcher until the sugar dissolves or by heating in a
saucepan. (Heating it will also make it a little thicker.) Bottle and refrigerate.