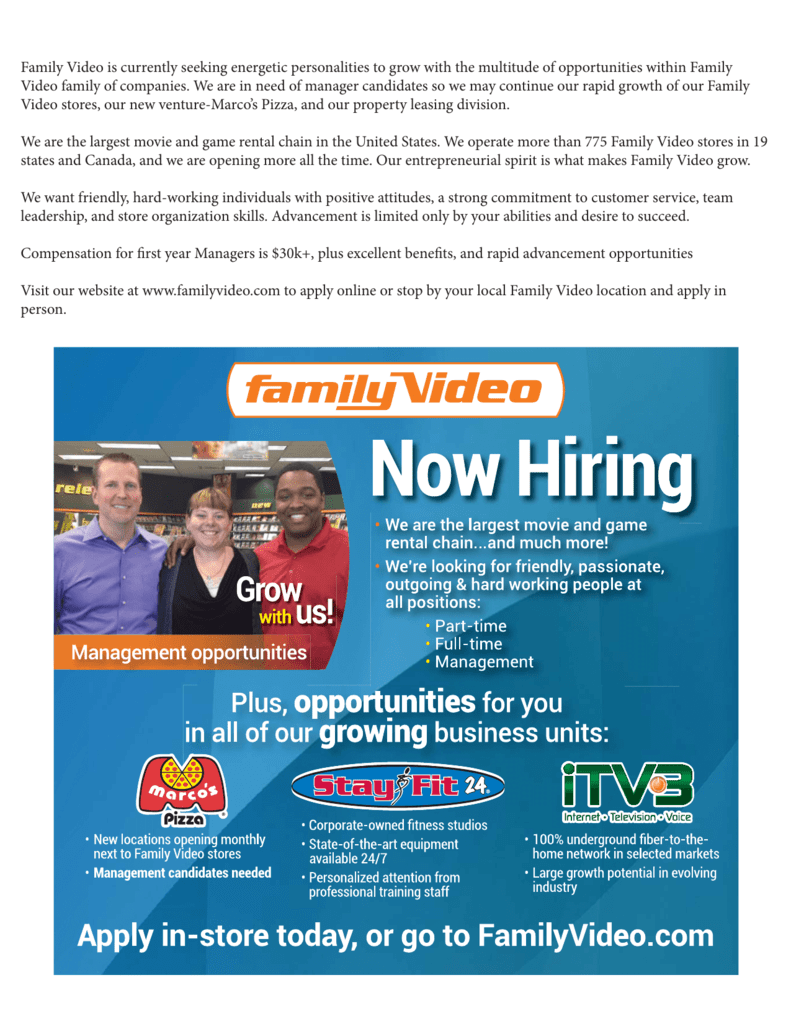 Family Video is currently seeking energetic personalities to grow with the multitude of opportunities within Family
Video family of companies. We are in need of manager candidates so we may continue our rapid growth of our Family
Video stores, our new venture-Marco's Pizza, and our property leasing division.
We are the largest movie and game rental chain in the United States. We operate more than 775 Family Video stores in 19
states and Canada, and we are opening more all the time. Our entrepreneurial spirit is what makes Family Video grow.
We want friendly, hard-working individuals with positive attitudes, a strong commitment to customer service, team
leadership, and store organization skills. Advancement is limited only by your abilities and desire to succeed.
Compensation for first year Managers is $30k+, plus excellent benefits, and rapid advancement opportunities
Visit our website at www.familyvideo.com to apply online or stop by your local Family Video location and apply in
person.