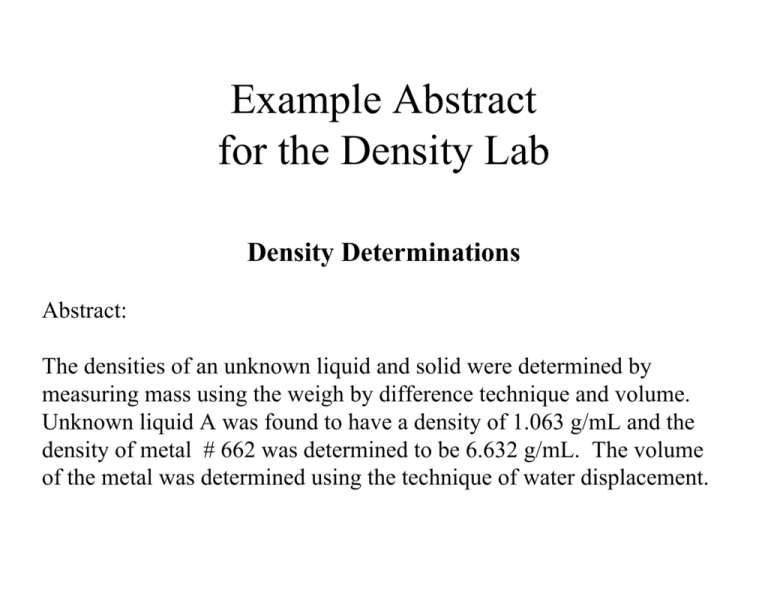 Example Abstract
for the Density Lab
Density Determinations
Abstract:
The densities of an unknown liquid and solid were determined by
measuring mass using the weigh by difference technique and volume.
Unknown liquid A was found to have a density of 1.063 g/mL and the
density of metal # 662 was determined to be 6.632 g/mL. The volume
of the metal was determined using the technique of water displacement.