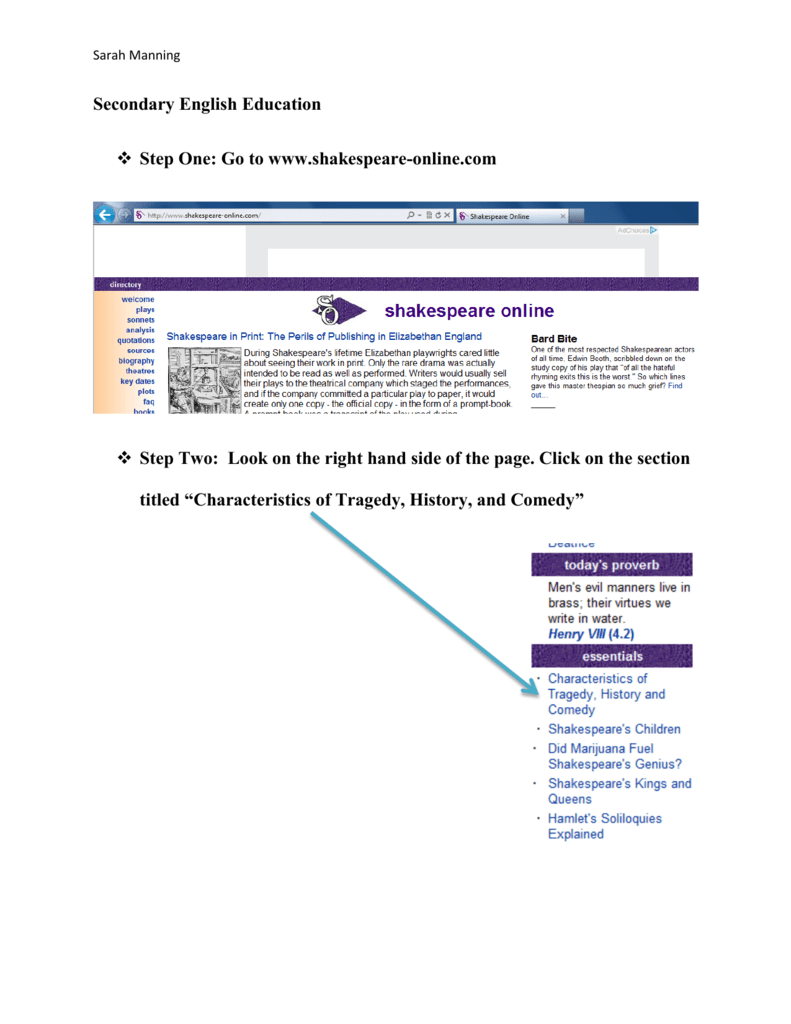 Sarah Manning
Secondary English Education
 Step One: Go to www.shakespeare-online.com
 Step Two: Look on the right hand side of the page. Click on the section
titled "Characteristics of Tragedy, History, and Comedy"
Sarah Manning
 Step Three: Read the paragraph on the characteristics of tragedies.
When you are finished click the link in the paragraphs titled "Senecan
Tragedy"
 Step Four: Read about the Senecan tragedy and write down 3
important facts you find in your reading.