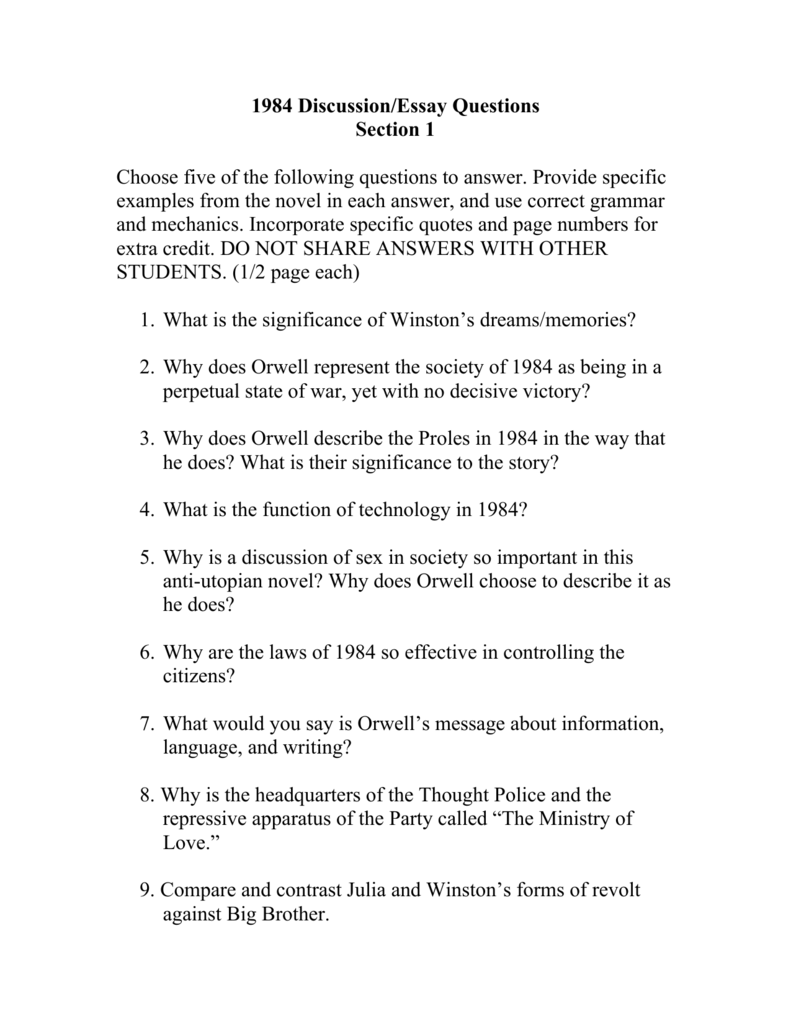 1984 Discussion/Essay Questions
Section 1
Choose five of the following questions to answer. Provide specific
examples from the novel in each answer, and use correct grammar
and mechanics. Incorporate specific quotes and page numbers for
extra credit. DO NOT SHARE ANSWERS WITH OTHER
STUDENTS. (1/2 page each)
1. What is the significance of Winston's dreams/memories?
2. Why does Orwell represent the society of 1984 as being in a
perpetual state of war, yet with no decisive victory?
3. Why does Orwell describe the Proles in 1984 in the way that
he does? What is their significance to the story?
4. What is the function of technology in 1984?
5. Why is a discussion of sex in society so important in this
anti-utopian novel? Why does Orwell choose to describe it as
he does?
6. Why are the laws of 1984 so effective in controlling the
citizens?
7. What would you say is Orwell's message about information,
language, and writing?
8. Why is the headquarters of the Thought Police and the
repressive apparatus of the Party called "The Ministry of
Love."
9. Compare and contrast Julia and Winston's forms of revolt
against Big Brother.