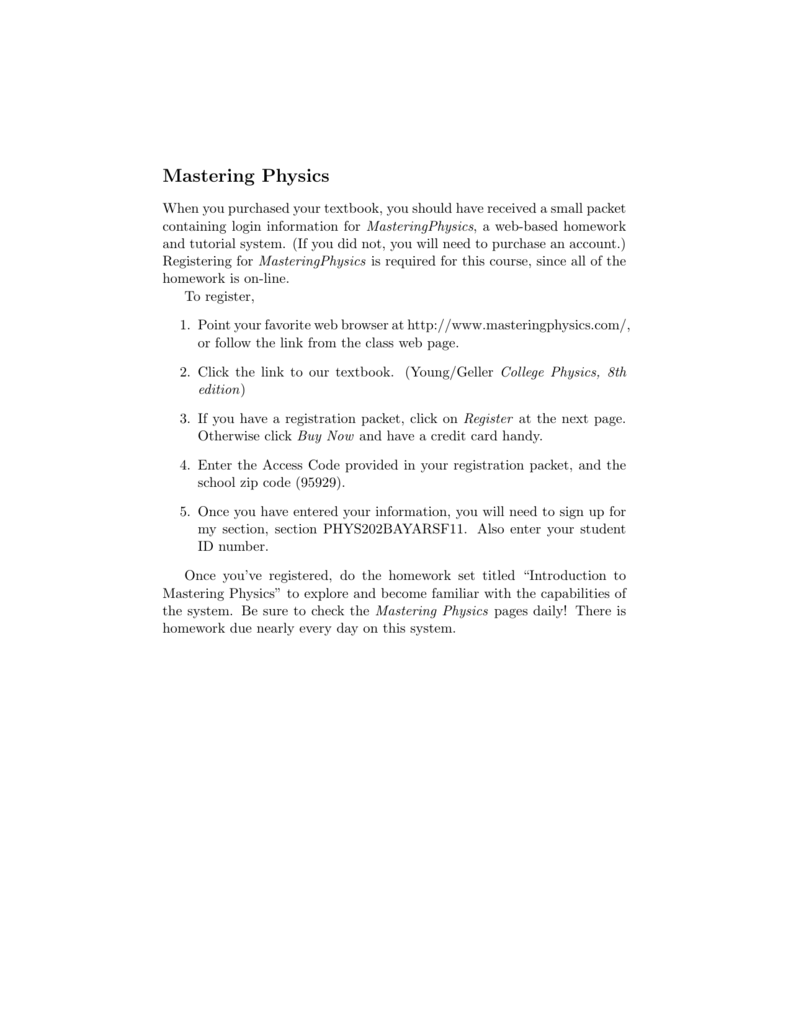 Mastering Physics
When you purchased your textbook, you should have received a small packet
containing login information for MasteringPhysics, a web-based homework
and tutorial system. (If you did not, you will need to purchase an account.)
Registering for MasteringPhysics is required for this course, since all of the
homework is on-line.
To register,
1. Point your favorite web browser at http://www.masteringphysics.com/,
or follow the link from the class web page.
2. Click the link to our textbook. (Young/Geller College Physics, 8th
edition)
3. If you have a registration packet, click on Register at the next page.
Otherwise click Buy Now and have a credit card handy.
4. Enter the Access Code provided in your registration packet, and the
school zip code (95929).
5. Once you have entered your information, you will need to sign up for
my section, section PHYS202BAYARSF11. Also enter your student
ID number.
Once you've registered, do the homework set titled "Introduction to
Mastering Physics" to explore and become familiar with the capabilities of
the system. Be sure to check the Mastering Physics pages daily! There is
homework due nearly every day on this system.