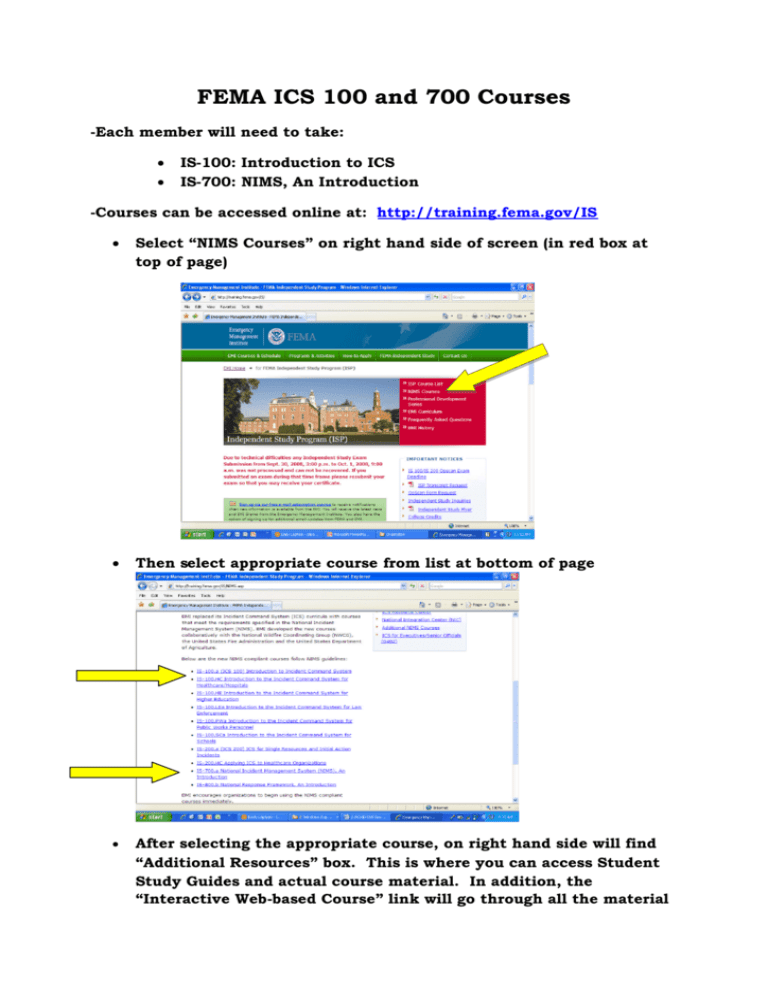 FEMA ICS 100 and 700 Courses
-Each member will need to take:
 IS-100: Introduction to ICS
 IS-700: NIMS, An Introduction
-Courses can be accessed online at: http://training.fema.gov/IS
 Select "NIMS Courses" on right hand side of screen (in red box at
top of page)
 Then select appropriate course from list at bottom of page
 After selecting the appropriate course, on right hand side will find
"Additional Resources" box. This is where you can access Student
Study Guides and actual course material. In addition, the
"Interactive Web-based Course" link will go through all the material
necessary for you to successfully complete the course and final
exam.
 After reviewing the course material:
o For ICS -100: Select "Take Final Exam" for questions and
answers
o For ICS-700: Select "Take Final Exam" for questions and
answers
-Upon successful completion of each course, you will receive an email
with a link to your certificate. Please keep a copy for your records, but
also send a copy via email or mail, to Emily Lapham, MRC Coordinator.