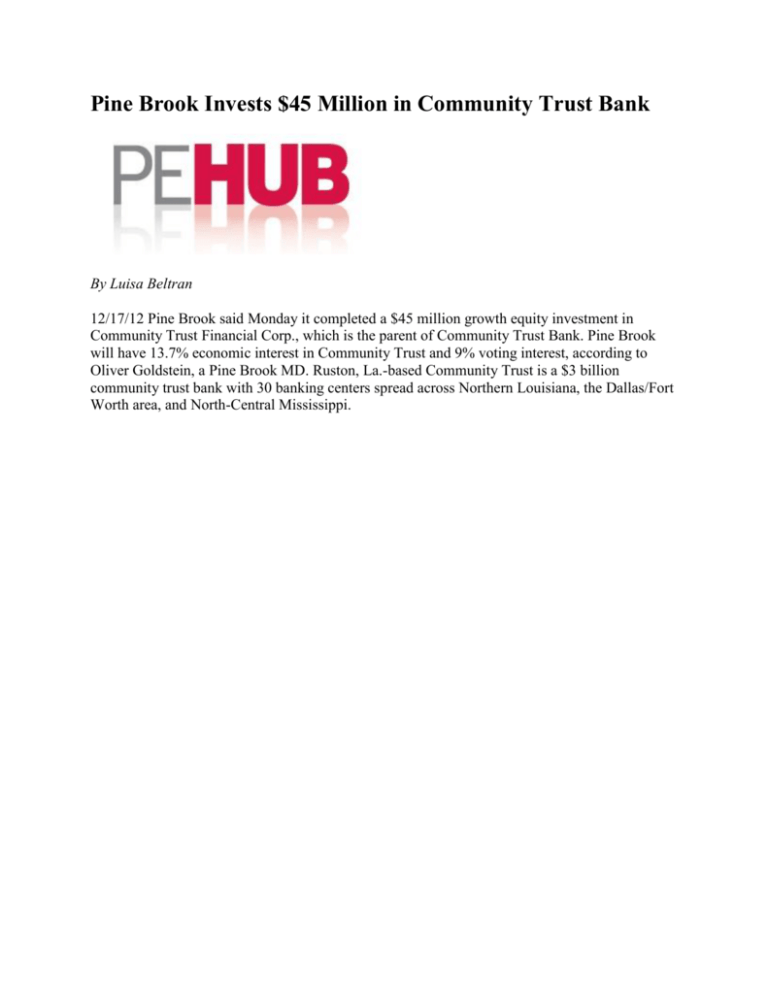 Pine Brook Invests $45 Million in Community Trust Bank
By Luisa Beltran
12/17/12 Pine Brook said Monday it completed a $45 million growth equity investment in
Community Trust Financial Corp., which is the parent of Community Trust Bank. Pine Brook
will have 13.7% economic interest in Community Trust and 9% voting interest, according to
Oliver Goldstein, a Pine Brook MD. Ruston, La.-based Community Trust is a $3 billion
community trust bank with 30 banking centers spread across Northern Louisiana, the Dallas/Fort
Worth area, and North-Central Mississippi.