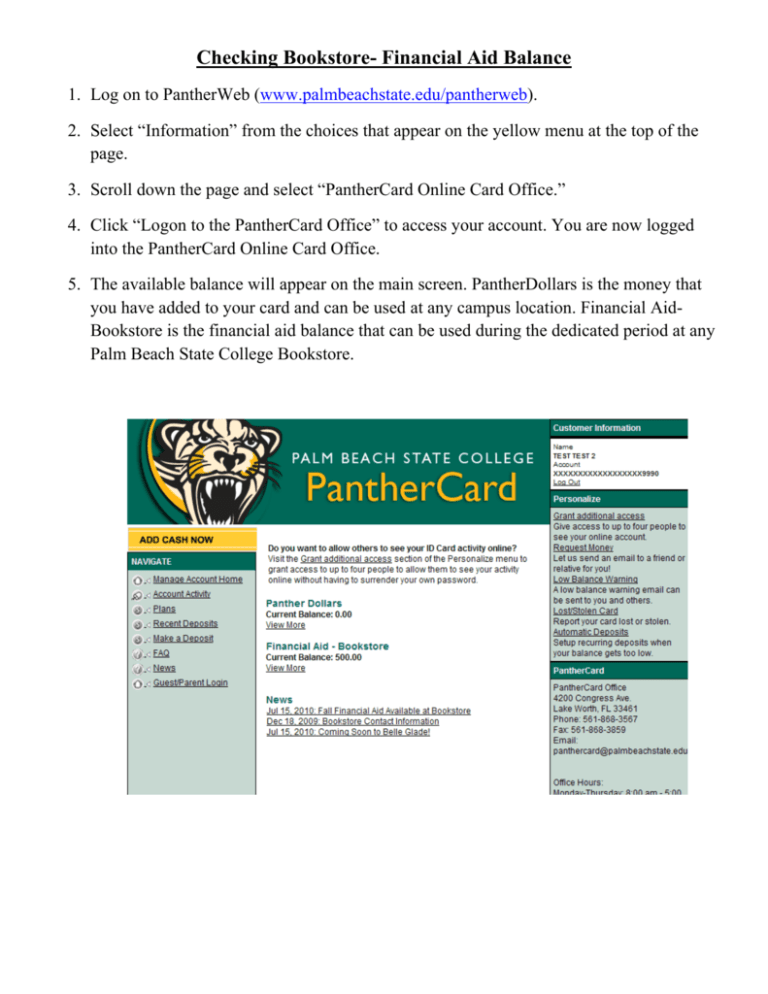 Checking Bookstore- Financial Aid Balance
1. Log on to PantherWeb (www.palmbeachstate.edu/pantherweb).
2. Select "Information" from the choices that appear on the yellow menu at the top of the
page.
3. Scroll down the page and select "PantherCard Online Card Office."
4. Click "Logon to the PantherCard Office" to access your account. You are now logged
into the PantherCard Online Card Office.
5. The available balance will appear on the main screen. PantherDollars is the money that
you have added to your card and can be used at any campus location. Financial AidBookstore is the financial aid balance that can be used during the dedicated period at any
Palm Beach State College Bookstore.