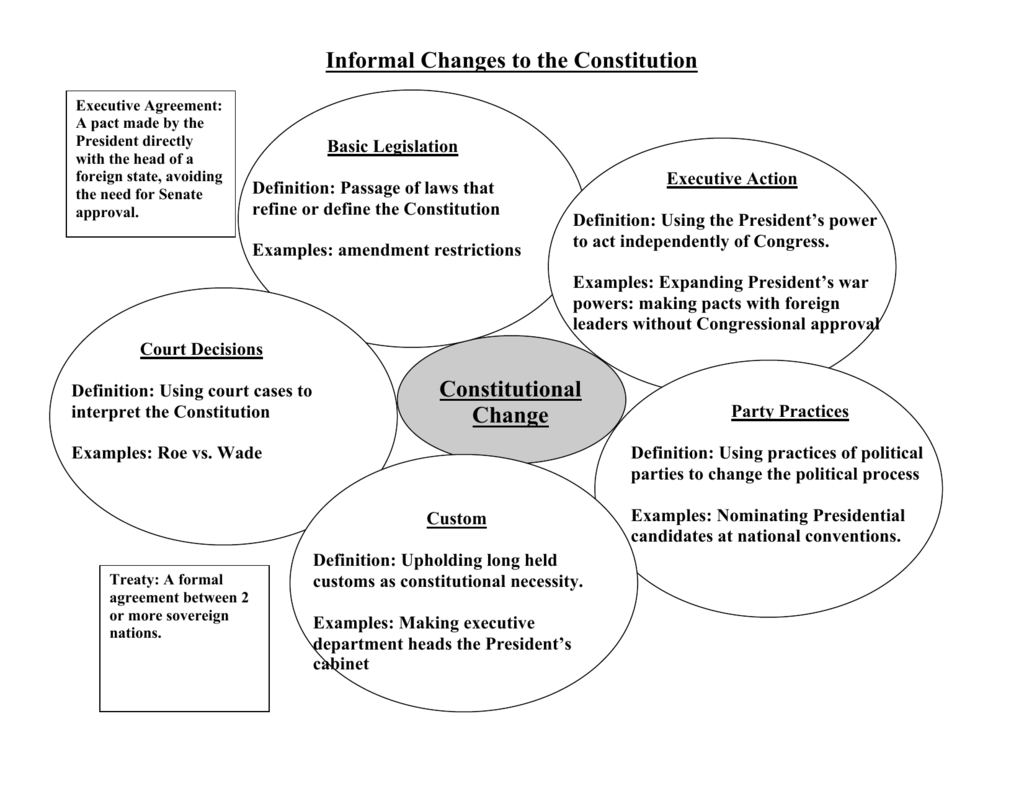 Informal Changes to the Constitution
Executive Agreement:
A pact made by the
President directly
with the head of a
foreign state, avoiding
the need for Senate
approval.
Basic Legislation
Definition: Passage of laws that
refine or define the Constitution
Examples: amendment restrictions
Executive Action
Definition: Using the President's power
to act independently of Congress.
Examples: Expanding President's war
powers: making pacts with foreign
leaders without Congressional approval
Court Decisions
Definition: Using court cases to
interpret the Constitution
Constitutional
Change
Definition: Using practices of political
parties to change the political process
Examples: Roe vs. Wade
Custom
Treaty: A formal
agreement between 2
or more sovereign
nations.
Party Practices
Definition: Upholding long held
customs as constitutional necessity.
Examples: Making executive
department heads the President's
cabinet
Examples: Nominating Presidential
candidates at national conventions.