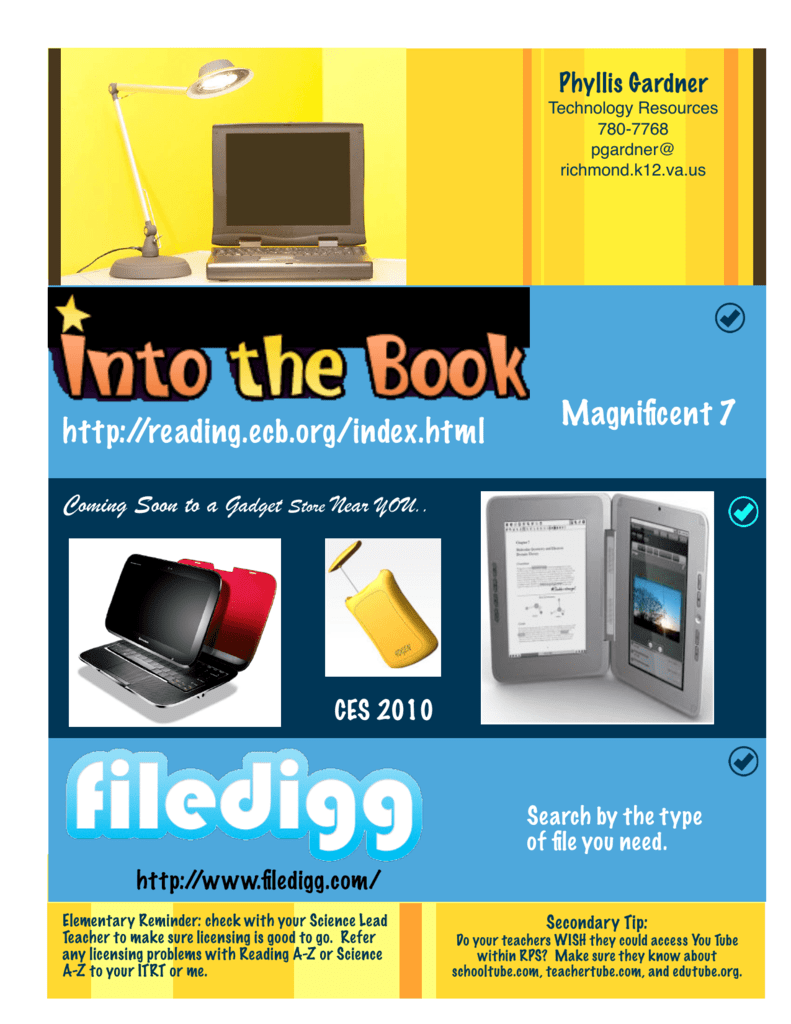 Phyllis Gardner
Technology Resources
780-7768
[email protected]
richmond.k12.va.us
http://reading.ecb.org/index.html
Magnificent 7
Coming Soon to a Gadget Store Near YOU..
CES 2010
Search by the type
of file you need.
http://www.filedigg.com/
Elementary Reminder: check with your Science Lead
Teacher to make sure licensing is good to go. Refer
any licensing problems with Reading A-Z or Science
A-Z to your ITRT or me.
Secondary Tip:
Do your teachers WISH they could access You Tube
within RPS? Make sure they know about
schooltube.com, teachertube.com, and edutube.org.