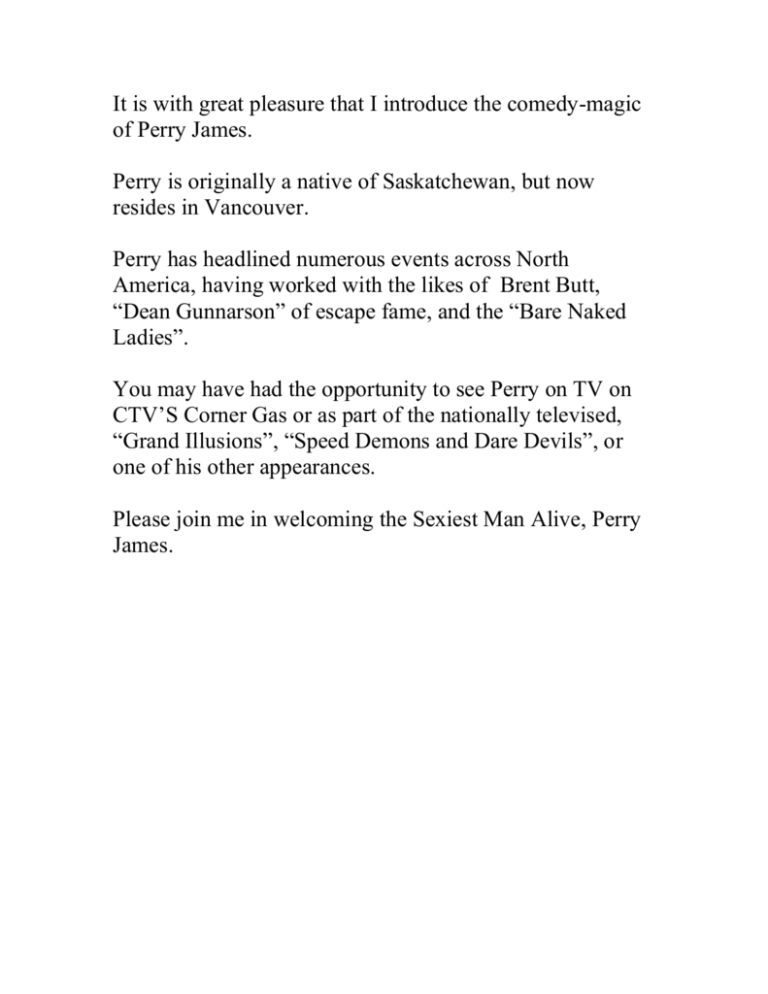 It is with great pleasure that I introduce the comedy-magic
of Perry James.
Perry is originally a native of Saskatchewan, but now
resides in Vancouver.
Perry has headlined numerous events across North
America, having worked with the likes of Brent Butt,
"Dean Gunnarson" of escape fame, and the "Bare Naked
Ladies".
You may have had the opportunity to see Perry on TV on
CTV'S Corner Gas or as part of the nationally televised,
"Grand Illusions", "Speed Demons and Dare Devils", or
one of his other appearances.
Please join me in welcoming the Sexiest Man Alive, Perry
James.