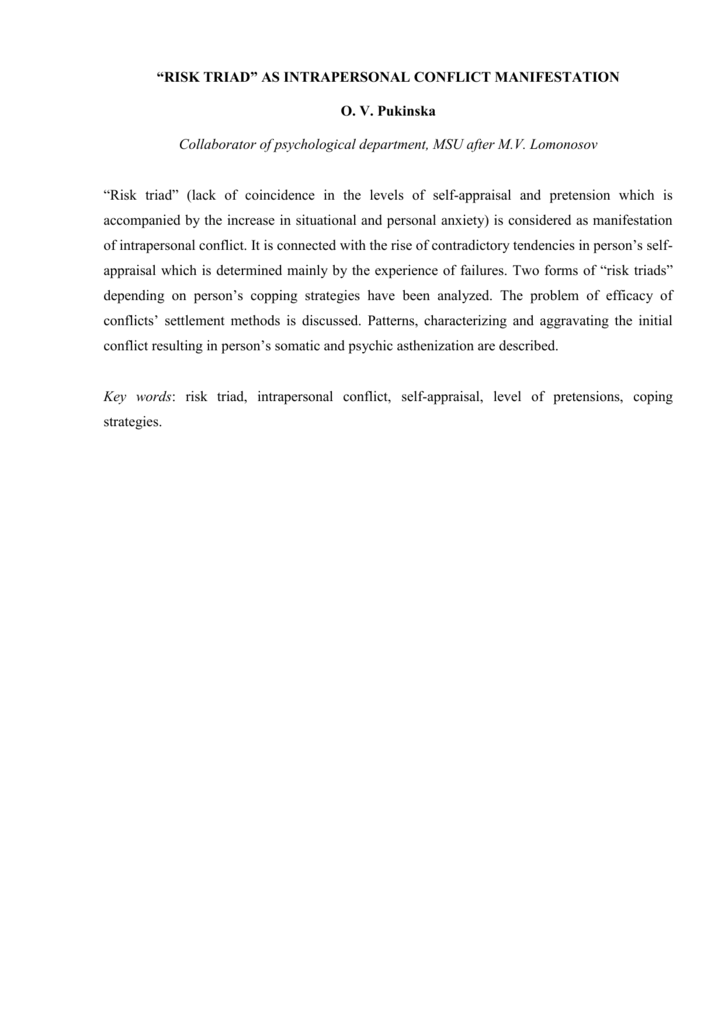 "RISK TRIAD" AS INTRAPERSONAL CONFLICT MANIFESTATION
O. V. Pukinska
Collaborator of psychological department, MSU after M.V. Lomonosov
"Risk triad" (lack of coincidence in the levels of self-appraisal and pretension which is
accompanied by the increase in situational and personal anxiety) is considered as manifestation
of intrapersonal conflict. It is connected with the rise of contradictory tendencies in person's selfappraisal which is determined mainly by the experience of failures. Two forms of "risk triads"
depending on person's copping strategies have been analyzed. The problem of efficacy of
conflicts' settlement methods is discussed. Patterns, characterizing and aggravating the initial
conflict resulting in person's somatic and psychic asthenization are described.
Key words: risk triad, intrapersonal conflict, self-appraisal, level of pretensions, coping
strategies.