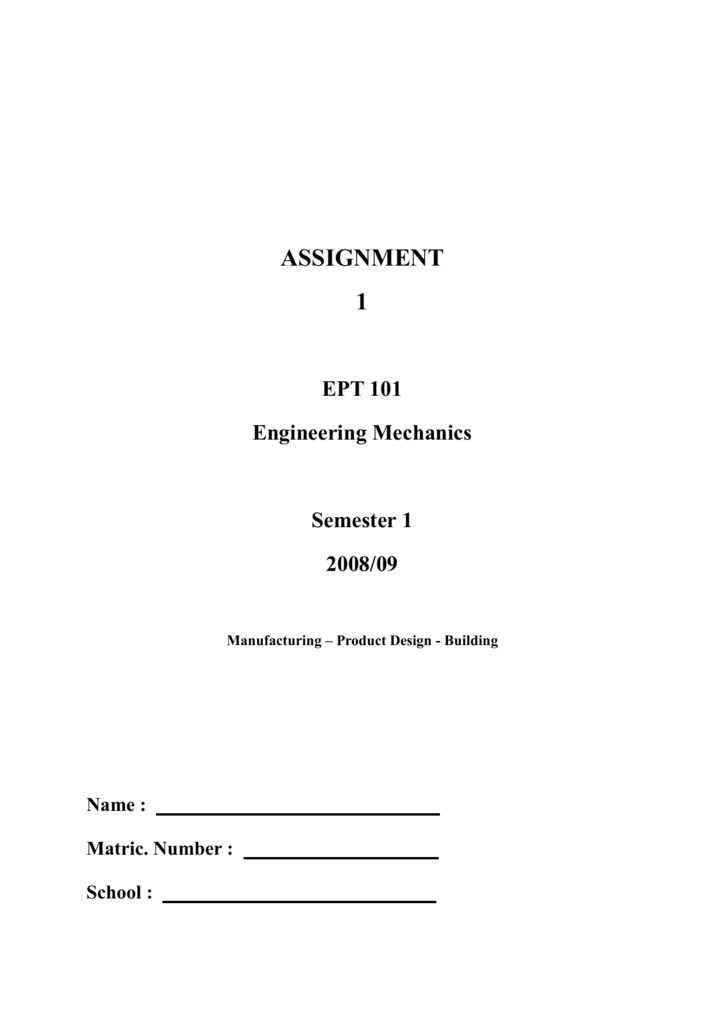 ASSIGNMENT
1
EPT 101
Engineering Mechanics
Semester 1
2008/09
Manufacturing – Product Design - Building
Name :
Matric. Number :
School :
1) A disable automobile is pulled by means of ropes subjected to the two forces as shown.
Determine graphically the magnitude and direction of their resultant using
a) parallelogram law
b) triangle rule
c) trigonometric solution
2) Determine the x and y components of each of the forces shown.
3) The masses of two children sitting at ends A and B of a seesaw are 38kg and 29kg,
respectively. Determine where a third child should sit so that the resultant of the weights
of the three children will pass through C if she has a mass of 27kg.
16cm
8cm
cm
8cm
cm
4) Locate the centroid of the plane area shown.