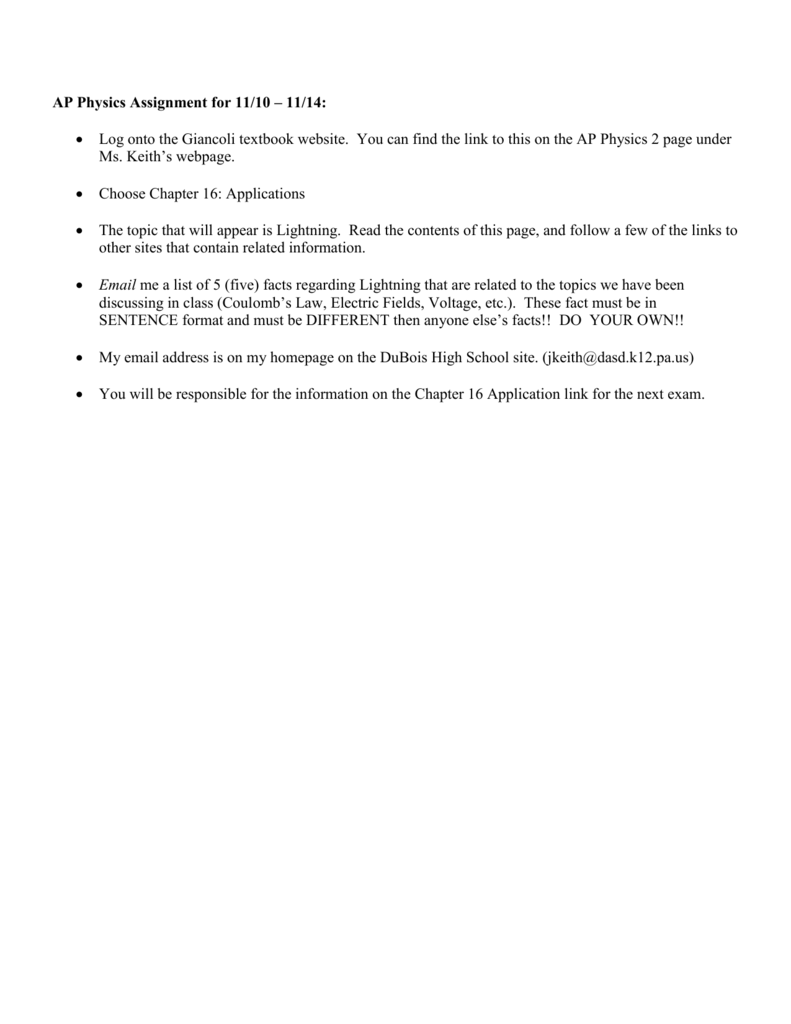 AP Physics Assignment for 11/10 – 11/14:

Log onto the Giancoli textbook website. You can find the link to this on the AP Physics 2 page under
Ms. Keith's webpage.

Choose Chapter 16: Applications

The topic that will appear is Lightning. Read the contents of this page, and follow a few of the links to
other sites that contain related information.

Email me a list of 5 (five) facts regarding Lightning that are related to the topics we have been
discussing in class (Coulomb's Law, Electric Fields, Voltage, etc.). These fact must be in
SENTENCE format and must be DIFFERENT then anyone else's facts!! DO YOUR OWN!!

My email address is on my homepage on the DuBois High School site. ([email protected])

You will be responsible for the information on the Chapter 16 Application link for the next exam.