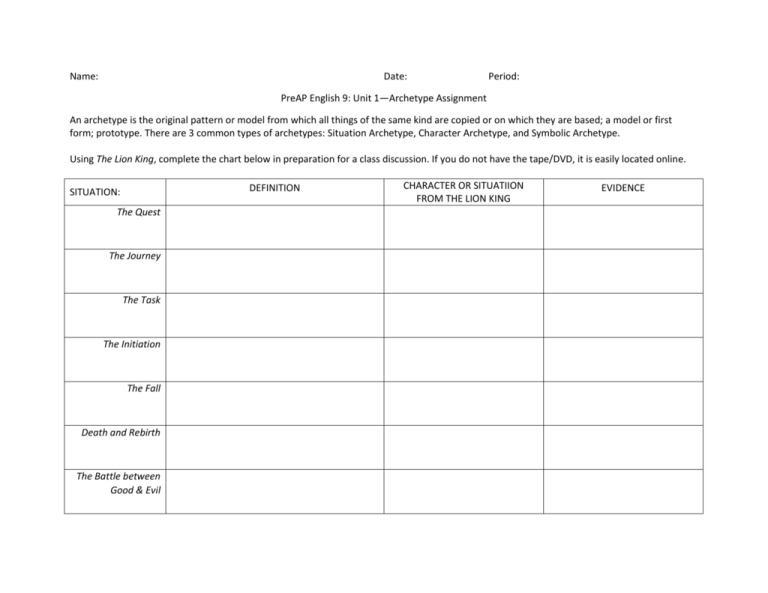 Name:
Date:
Period:
PreAP English 9: Unit 1—Archetype Assignment
An archetype is the original pattern or model from which all things of the same kind are copied or on which they are based; a model or first
form; prototype. There are 3 common types of archetypes: Situation Archetype, Character Archetype, and Symbolic Archetype.
Using The Lion King, complete the chart below in preparation for a class discussion. If you do not have the tape/DVD, it is easily located online.
DEFINITION
SITUATION:
The Quest
The Journey
The Task
The Initiation
The Fall
Death and Rebirth
The Battle between
Good & Evil
CHARACTER OR SITUATIION
FROM THE LION KING
EVIDENCE
CHARACTER:
The Hero
The Initiates
Mentors
Father-Son Conflict
Loyal Retainers
Devil Figure
In a well-developed paragraph, discuss how The Lion King exemplifies, the hero cycle as seen in epic poetry.