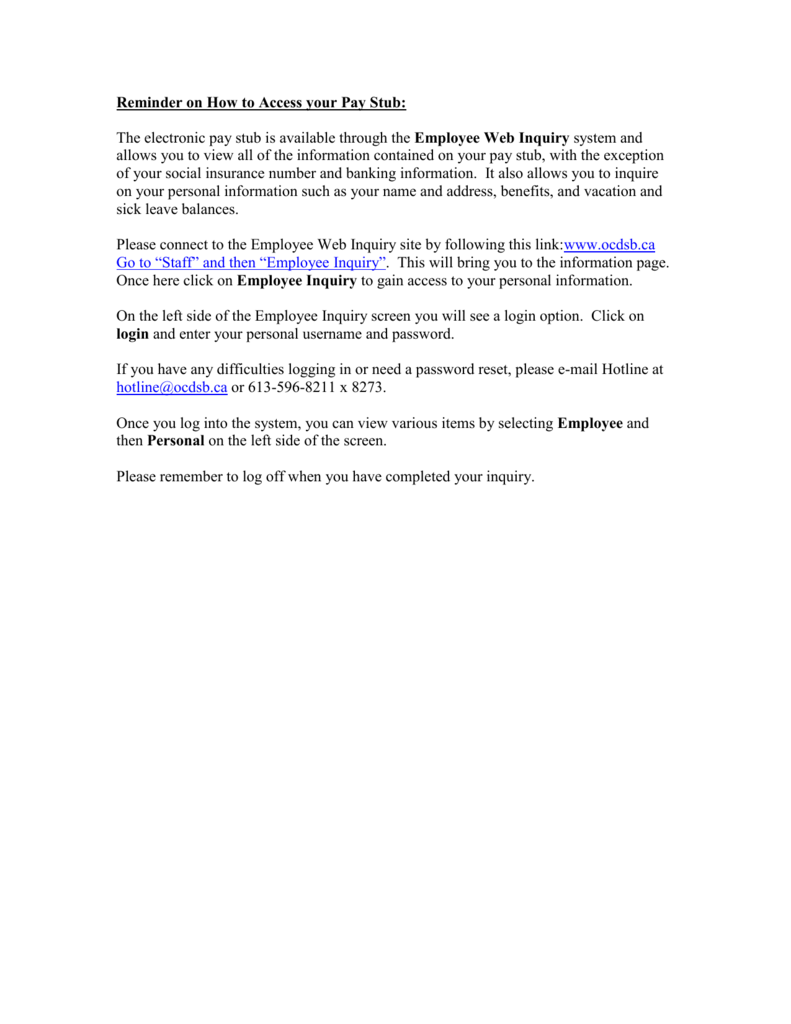 Reminder on How to Access your Pay Stub:
The electronic pay stub is available through the Employee Web Inquiry system and
allows you to view all of the information contained on your pay stub, with the exception
of your social insurance number and banking information. It also allows you to inquire
on your personal information such as your name and address, benefits, and vacation and
sick leave balances.
Please connect to the Employee Web Inquiry site by following this link:www.ocdsb.ca
Go to "Staff" and then "Employee Inquiry". This will bring you to the information page.
Once here click on Employee Inquiry to gain access to your personal information.
On the left side of the Employee Inquiry screen you will see a login option. Click on
login and enter your personal username and password.
If you have any difficulties logging in or need a password reset, please e-mail Hotline at
[email protected] or 613-596-8211 x 8273.
Once you log into the system, you can view various items by selecting Employee and
then Personal on the left side of the screen.
Please remember to log off when you have completed your inquiry.