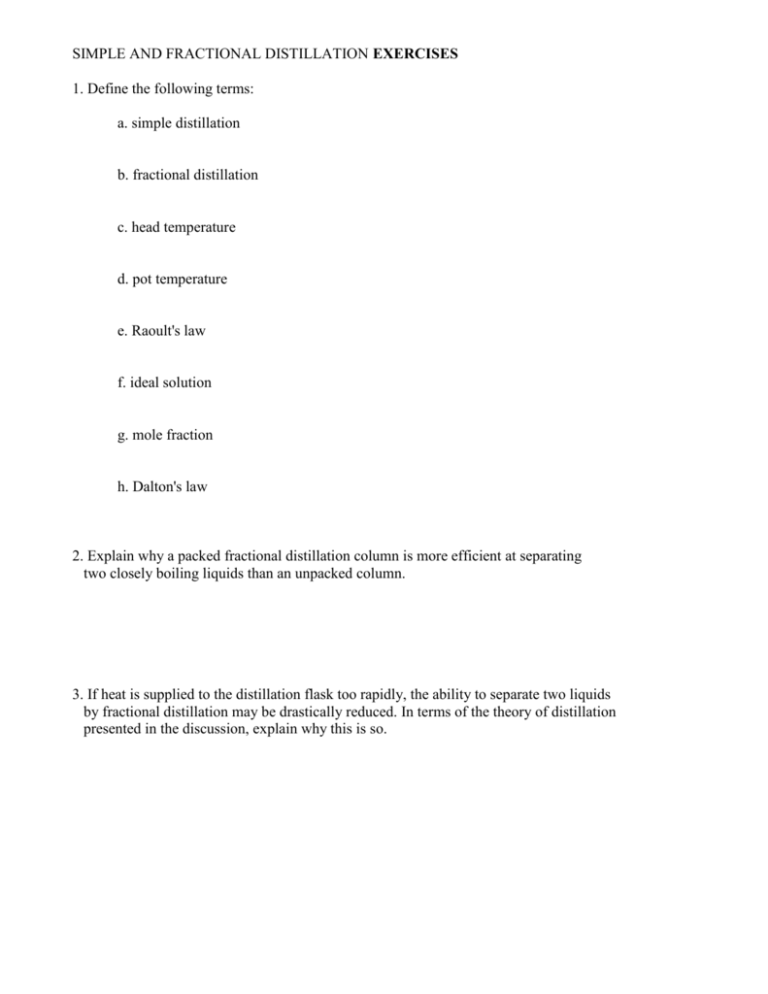 SIMPLE AND FRACTIONAL DISTILLATION EXERCISES
1. Define the following terms:
a. simple distillation
b. fractional distillation
c. head temperature
d. pot temperature
e. Raoult's law
f. ideal solution
g. mole fraction
h. Dalton's law
2. Explain why a packed fractional distillation column is more efficient at separating
two closely boiling liquids than an unpacked column.
3. If heat is supplied to the distillation flask too rapidly, the ability to separate two liquids
by fractional distillation may be drastically reduced. In terms of the theory of distillation
presented in the discussion, explain why this is so.
4. Explain the role of the boiling chips that are normally added to a liquid that is to be
heated to boiling.
5. How does the composition of the liquid at the top of a fractional distillation column
compare with the composition of the liquid at the bottom of the column? (Answer in
terms of the relative amounts of lower-boiling and higher-boiling components)
6. On the figure below, sketch the correct location of the thermometer bulb.