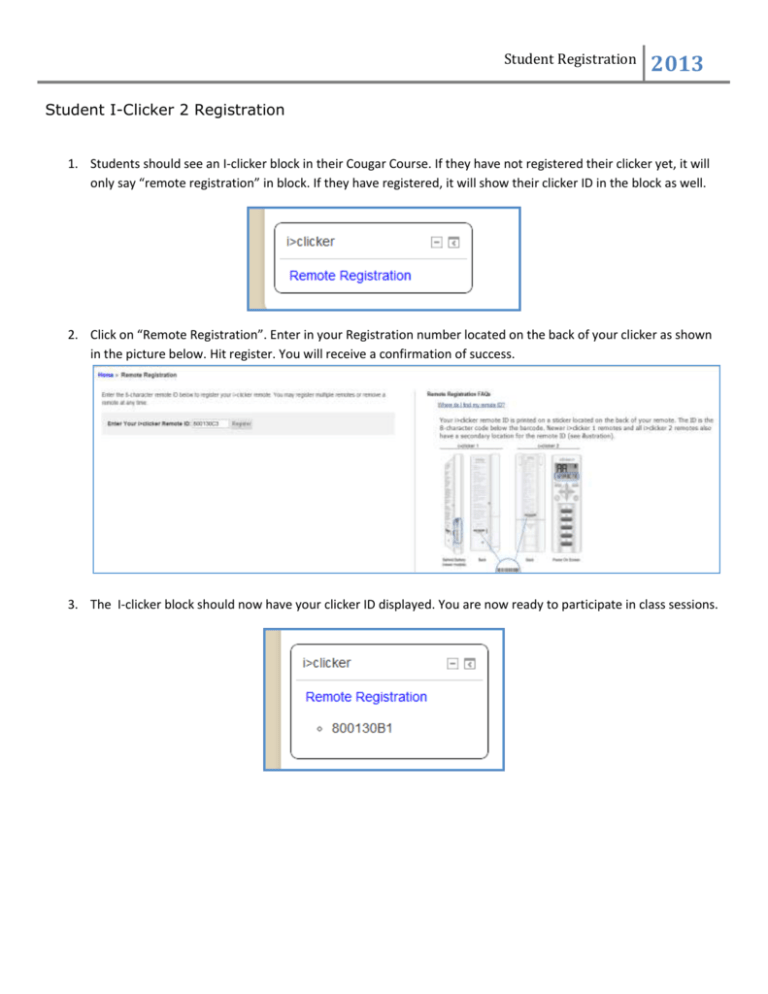 Student Registration
2013
Student I-Clicker 2 Registration
1. Students should see an I-clicker block in their Cougar Course. If they have not registered their clicker yet, it will
only say "remote registration" in block. If they have registered, it will show their clicker ID in the block as well.
2. Click on "Remote Registration". Enter in your Registration number located on the back of your clicker as shown
in the picture below. Hit register. You will receive a confirmation of success.
3. The I-clicker block should now have your clicker ID displayed. You are now ready to participate in class sessions.