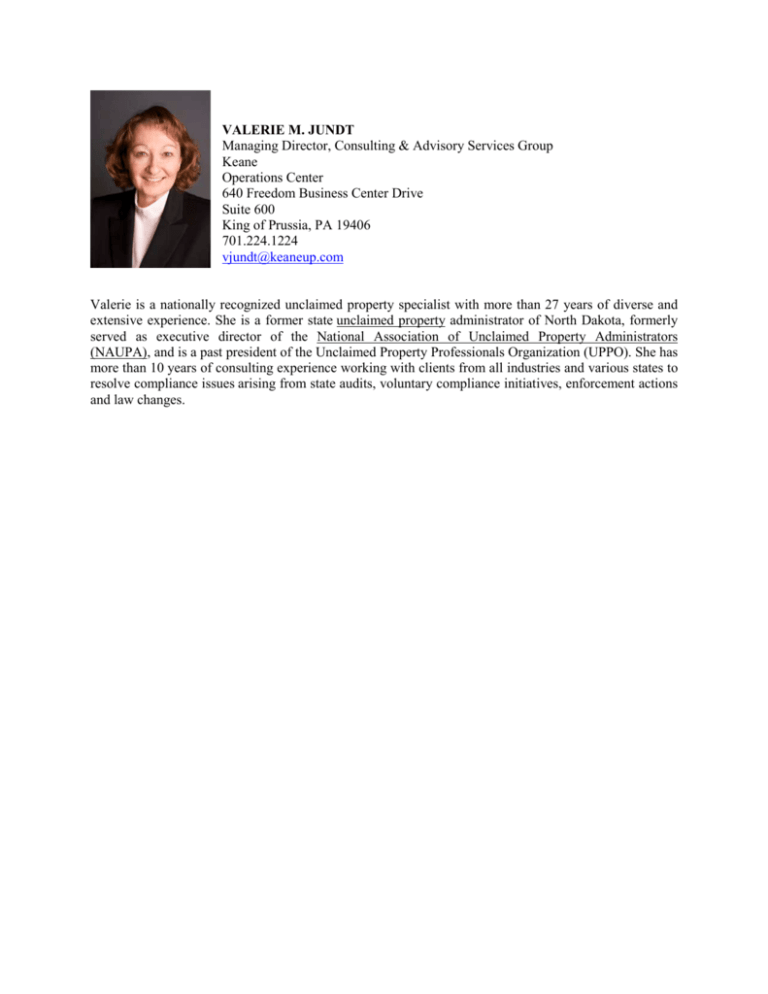 VALERIE M. JUNDT
Managing Director, Consulting & Advisory Services Group
Keane
Operations Center
640 Freedom Business Center Drive
Suite 600
King of Prussia, PA 19406
701.224.1224
vjundt@keaneup.com
Valerie is a nationally recognized unclaimed property specialist with more than 27 years of diverse and
extensive experience. She is a former state unclaimed property administrator of North Dakota, formerly
served as executive director of the National Association of Unclaimed Property Administrators
(NAUPA), and is a past president of the Unclaimed Property Professionals Organization (UPPO). She has
more than 10 years of consulting experience working with clients from all industries and various states to
resolve compliance issues arising from state audits, voluntary compliance initiatives, enforcement actions
and law changes.