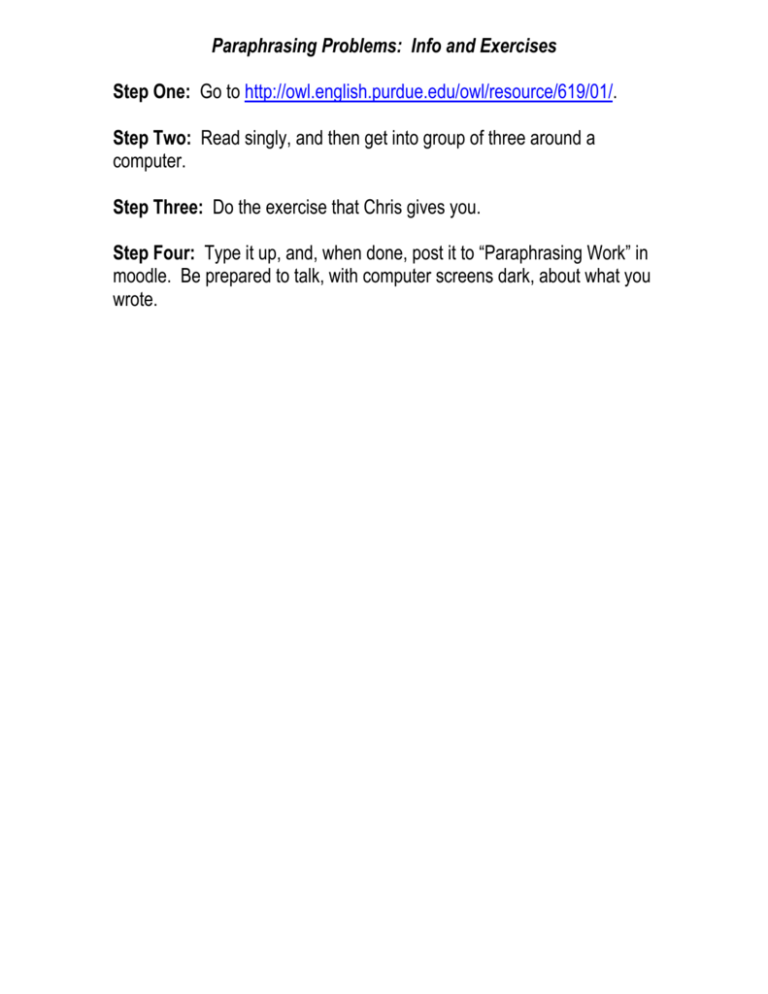 Paraphrasing Problems: Info and Exercises
Step One: Go to http://owl.english.purdue.edu/owl/resource/619/01/.
Step Two: Read singly, and then get into group of three around a
computer.
Step Three: Do the exercise that Chris gives you.
Step Four: Type it up, and, when done, post it to "Paraphrasing Work" in
moodle. Be prepared to talk, with computer screens dark, about what you
wrote.