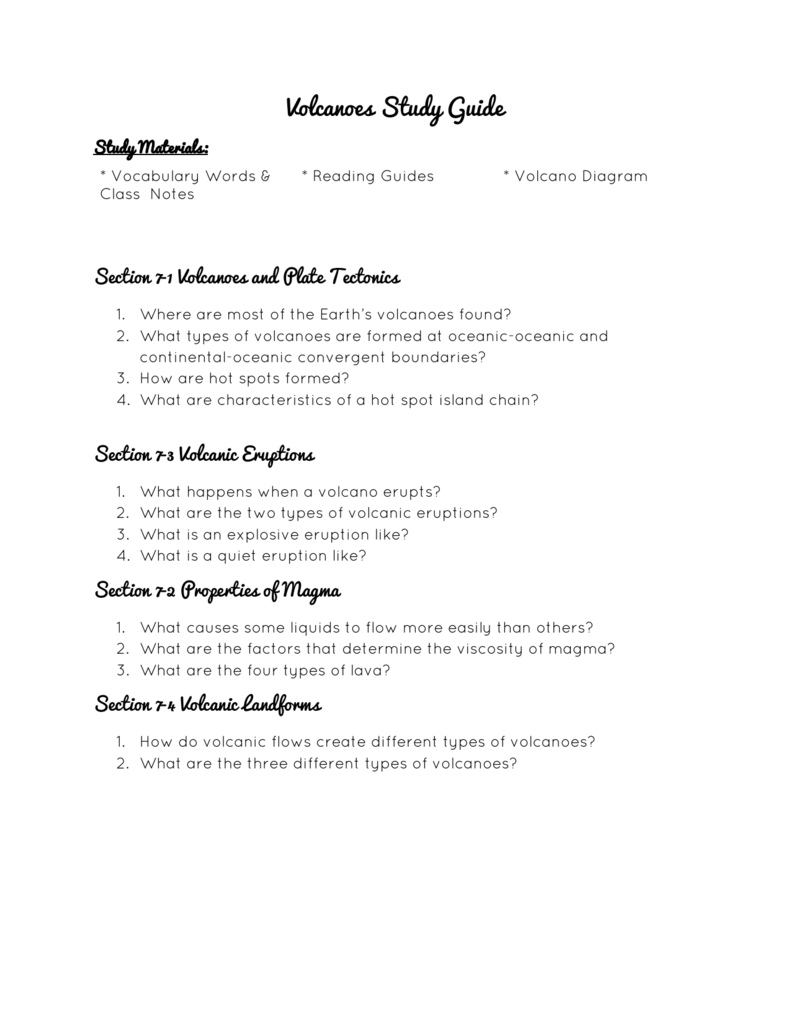 Volcanoes Study Guide Study Materials: * Vocabulary Words &
Class Notes
* Reading Guides
* Volcano Diagram
Section 7-1 Volcanoes and Plate Tectonics 1. Where are most of the Earth's volcanoes found?
2. What types of volcanoes are formed at oceanic-oceanic and
continental-oceanic convergent boundaries?
3. How are hot spots formed?
4. What are characteristics of a hot spot island chain?
Section 7-3 Volcanic Eruptions 1.
2.
3.
4.
What
What
What
What
happens when a volcano erupts?
are the two types of volcanic eruptions?
is an explosive eruption like?
is a quiet eruption like?
Section 7-2 Properties of Magma 1. What causes some liquids to flow more easily than others?
2. What are the factors that determine the viscosity of magma?
3. What are the four types of lava?
Section 7-4 Volcanic Landforms 1. How do volcanic flows create different types of volcanoes?
2. What are the three different types of volcanoes?