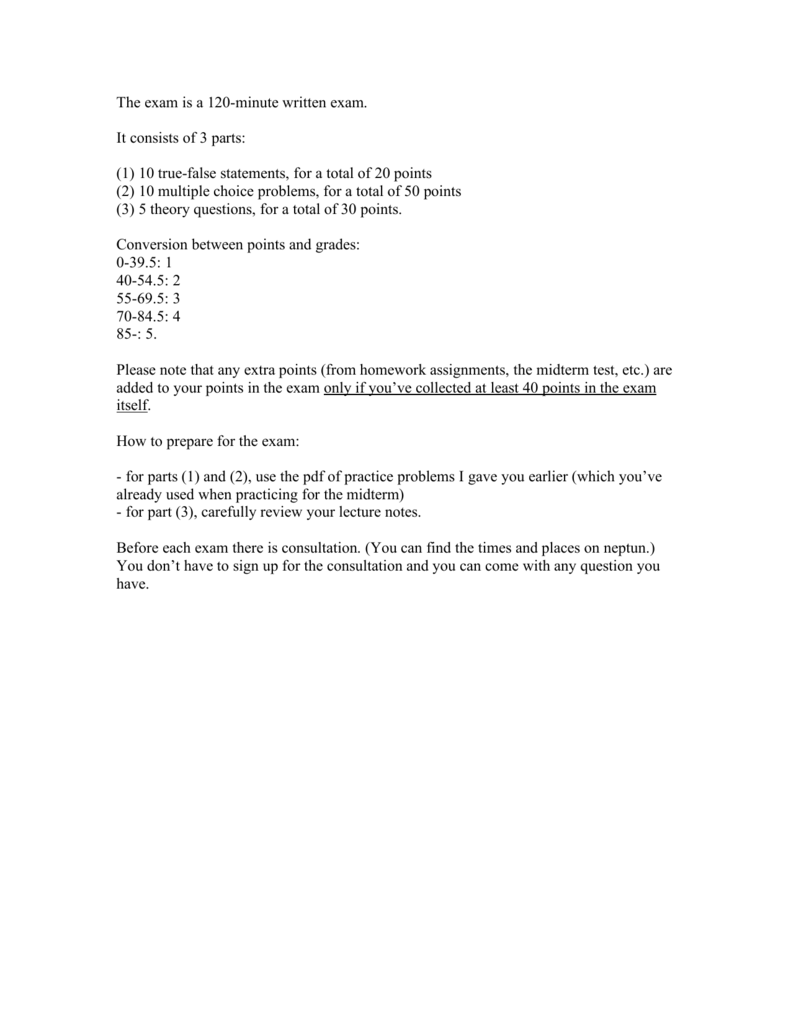 The exam is a 120-minute written exam.
It consists of 3 parts:
(1) 10 true-false statements, for a total of 20 points
(2) 10 multiple choice problems, for a total of 50 points
(3) 5 theory questions, for a total of 30 points.
Conversion between points and grades:
0-39.5: 1
40-54.5: 2
55-69.5: 3
70-84.5: 4
85-: 5.
Please note that any extra points (from homework assignments, the midterm test, etc.) are
added to your points in the exam only if you've collected at least 40 points in the exam
itself.
How to prepare for the exam:
- for parts (1) and (2), use the pdf of practice problems I gave you earlier (which you've
already used when practicing for the midterm)
- for part (3), carefully review your lecture notes.
Before each exam there is consultation. (You can find the times and places on neptun.)
You don't have to sign up for the consultation and you can come with any question you
have.