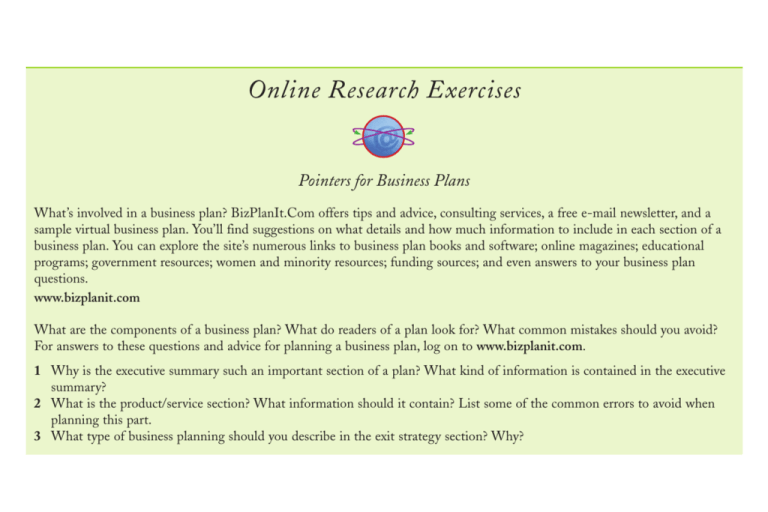 Online Research Exercises
Pointers for Business Plans
What's involved in a business plan? BizPlanIt.Com offers tips and advice, consulting services, a free e-mail newsletter, and a
sample virtual business plan. You'll find suggestions on what details and how much information to include in each section of a
business plan. You can explore the site's numerous links to business plan books and software; online magazines; educational
programs; government resources; women and minority resources; funding sources; and even answers to your business plan
questions.
www.bizplanit.com
What are the components of a business plan? What do readers of a plan look for? What common mistakes should you avoid?
For answers to these questions and advice for planning a business plan, log on to www.bizplanit.com.
1 Why is the executive summary such an important section of a plan? What kind of information is contained in the executive
summary?
2 What is the product/service section? What information should it contain? List some of the common errors to avoid when
planning this part.
3 What type of business planning should you describe in the exit strategy section? Why?