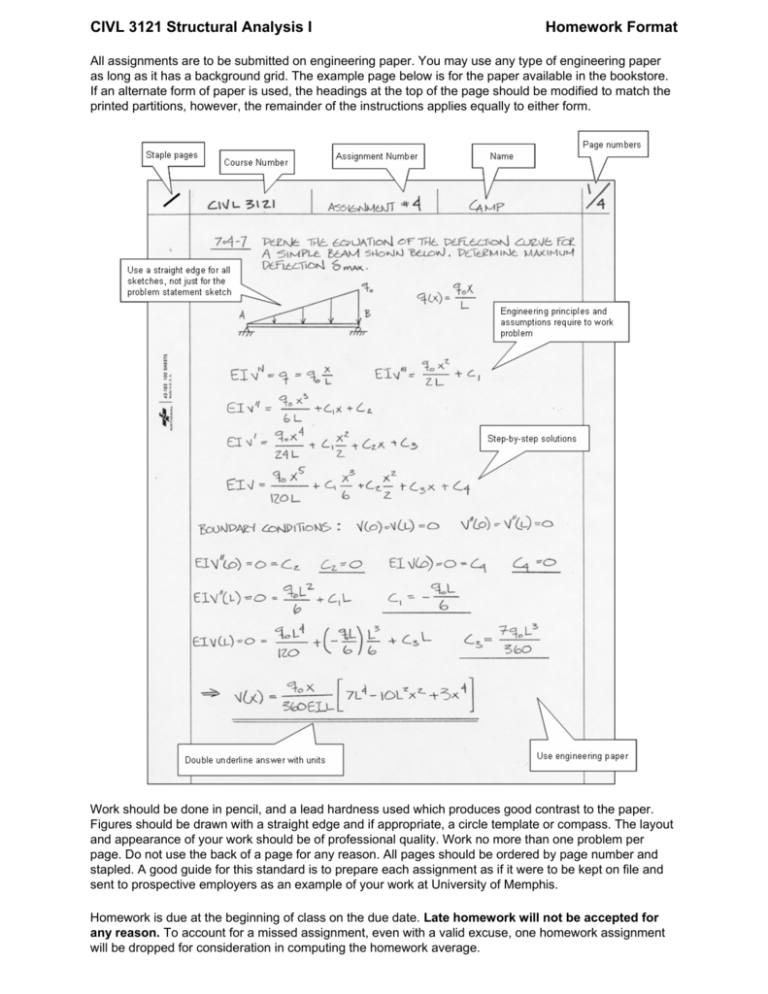 CIVL 3121 Structural Analysis I
Homework Format
All assignments are to be submitted on engineering paper. You may use any type of engineering paper
as long as it has a background grid. The example page below is for the paper available in the bookstore.
If an alternate form of paper is used, the headings at the top of the page should be modified to match the
printed partitions, however, the remainder of the instructions applies equally to either form.
Work should be done in pencil, and a lead hardness used which produces good contrast to the paper.
Figures should be drawn with a straight edge and if appropriate, a circle template or compass. The layout
and appearance of your work should be of professional quality. Work no more than one problem per
page. Do not use the back of a page for any reason. All pages should be ordered by page number and
stapled. A good guide for this standard is to prepare each assignment as if it were to be kept on file and
sent to prospective employers as an example of your work at University of Memphis.
Homework is due at the beginning of class on the due date. Late homework will not be accepted for
any reason. To account for a missed assignment, even with a valid excuse, one homework assignment
will be dropped for consideration in computing the homework average.