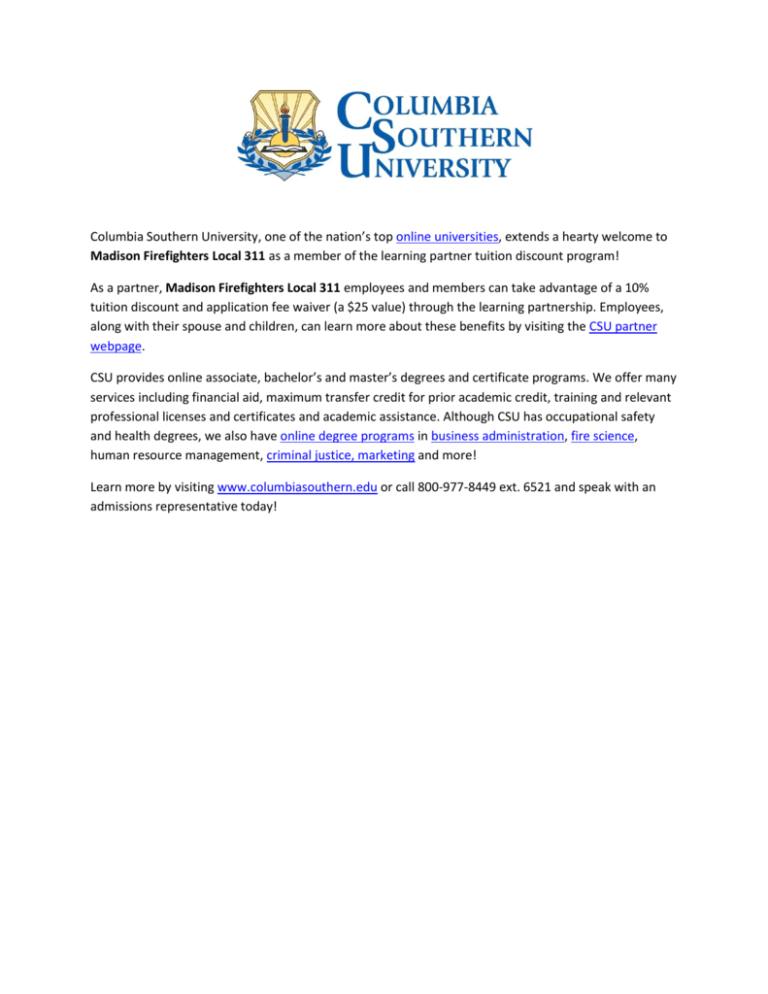 Columbia Southern University, one of the nation's top online universities, extends a hearty welcome to
Madison Firefighters Local 311 as a member of the learning partner tuition discount program!
As a partner, Madison Firefighters Local 311 employees and members can take advantage of a 10%
tuition discount and application fee waiver (a $25 value) through the learning partnership. Employees,
along with their spouse and children, can learn more about these benefits by visiting the CSU partner
webpage.
CSU provides online associate, bachelor's and master's degrees and certificate programs. We offer many
services including financial aid, maximum transfer credit for prior academic credit, training and relevant
professional licenses and certificates and academic assistance. Although CSU has occupational safety
and health degrees, we also have online degree programs in business administration, fire science,
human resource management, criminal justice, marketing and more!
Learn more by visiting www.columbiasouthern.edu or call 800-977-8449 ext. 6521 and speak with an
admissions representative today!