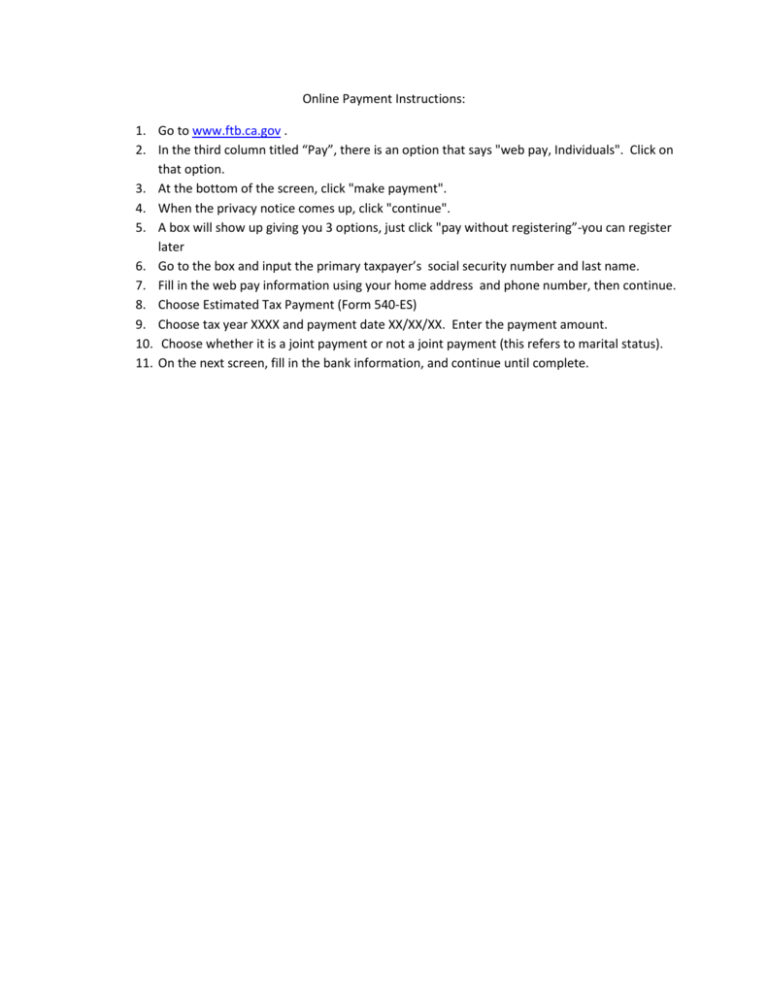 Online Payment Instructions:
1. Go to www.ftb.ca.gov .
2. In the third column titled "Pay", there is an option that says "web pay, Individuals". Click on
that option.
3. At the bottom of the screen, click "make payment".
4. When the privacy notice comes up, click "continue".
5. A box will show up giving you 3 options, just click "pay without registering"-you can register
later
6. Go to the box and input the primary taxpayer's social security number and last name.
7. Fill in the web pay information using your home address and phone number, then continue.
8. Choose Estimated Tax Payment (Form 540-ES)
9. Choose tax year XXXX and payment date XX/XX/XX. Enter the payment amount.
10. Choose whether it is a joint payment or not a joint payment (this refers to marital status).
11. On the next screen, fill in the bank information, and continue until complete.