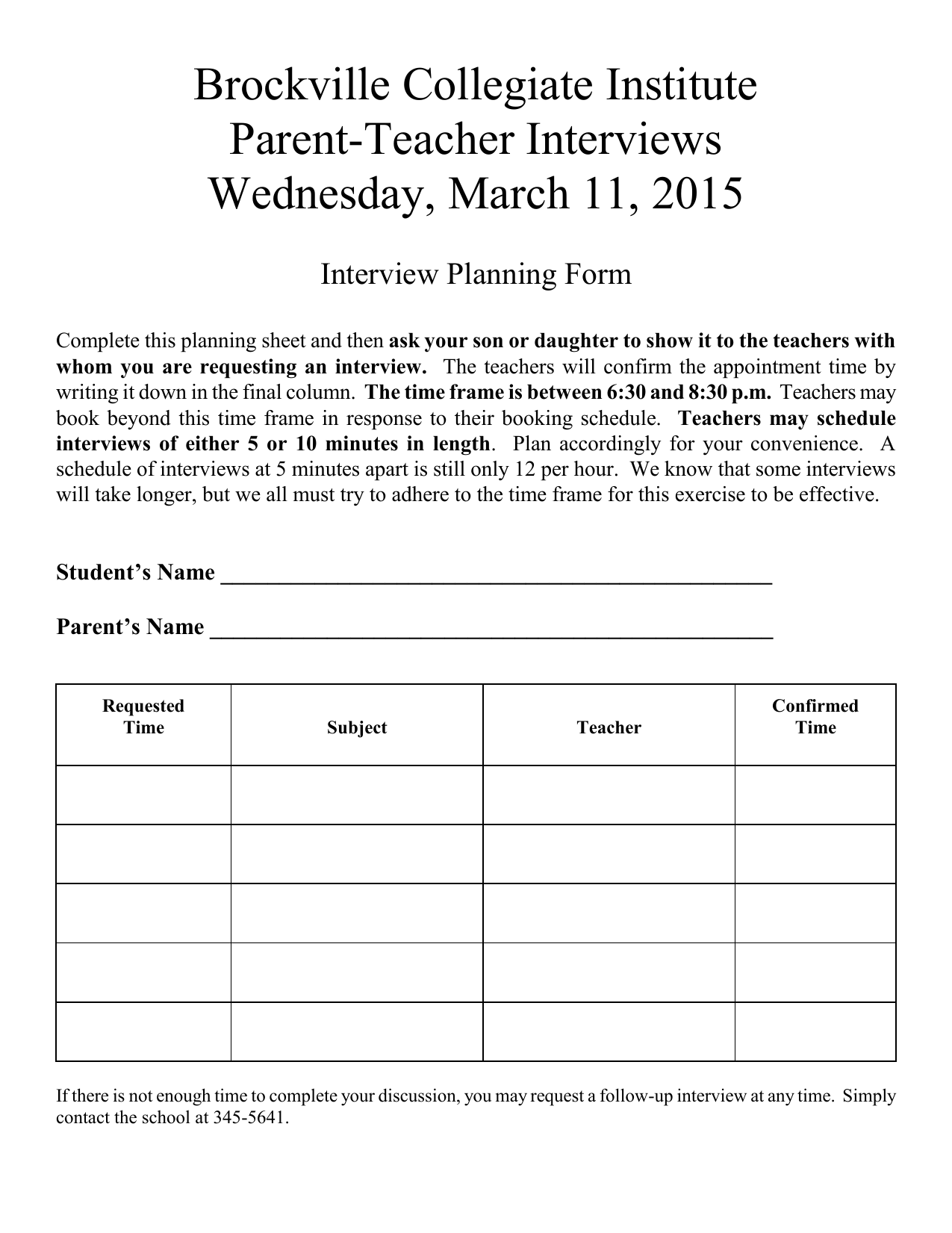 Brockville Collegiate Institute
Parent-Teacher Interviews
Wednesday, March 11, 2015
Interview Planning Form
Complete this planning sheet and then ask your son or daughter to show it to the teachers with
whom you are requesting an interview. The teachers will confirm the appointment time by
writing it down in the final column. The time frame is between 6:30 and 8:30 p.m. Teachers may
book beyond this time frame in response to their booking schedule. Teachers may schedule
interviews of either 5 or 10 minutes in length. Plan accordingly for your convenience. A
schedule of interviews at 5 minutes apart is still only 12 per hour. We know that some interviews
will take longer, but we all must try to adhere to the time frame for this exercise to be effective.
Student's Name _______________________________________________
Parent's Name ________________________________________________
Requested
Time
Subject
Teacher
Confirmed
Time
If there is not enough time to complete your discussion, you may request a follow-up interview at any time. Simply
contact the school at 345-5641.