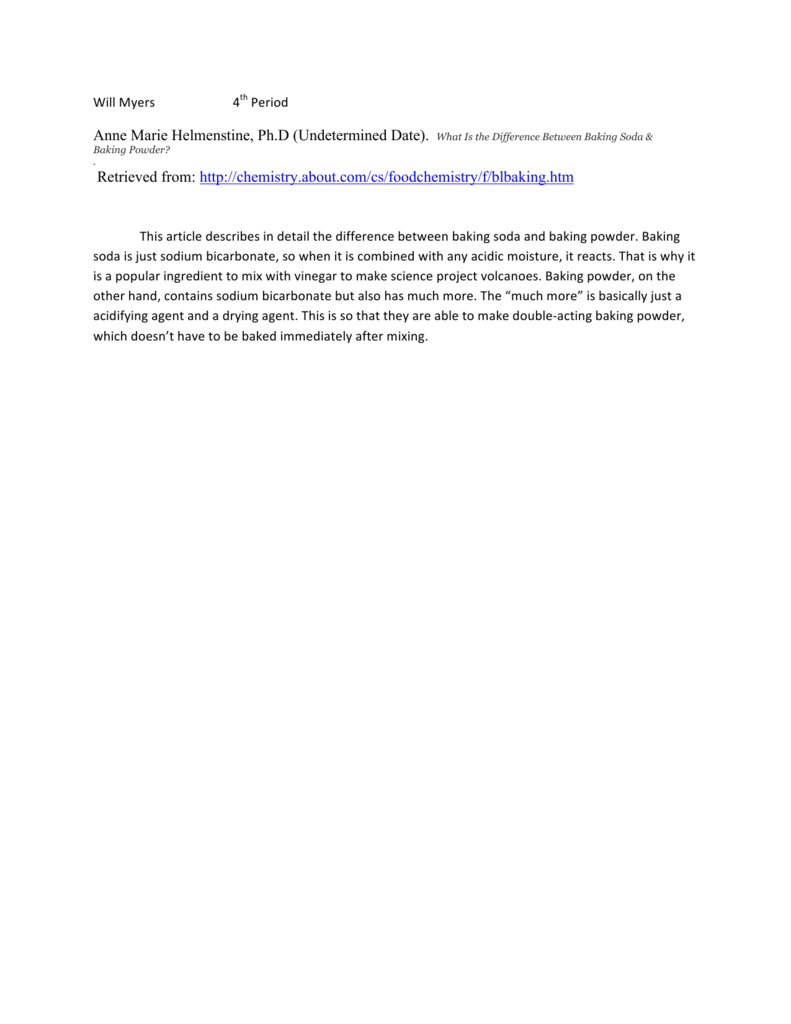 Will Myers 4th Period Anne Marie Helmenstine, Ph.D (Undetermined Date).
What Is the Difference Between Baking Soda &
Baking Powder?
.
Retrieved from: http://chemistry.about.com/cs/foodchemistry/f/blbaking.htm
This article describes in detail the difference between baking soda and baking powder. Baking soda is just sodium bicarbonate, so when it is combined with any acidic moisture, it reacts. That is why it is a popular ingredient to mix with vinegar to make science project volcanoes. Baking powder, on the other hand, contains sodium bicarbonate but also has much more. The "much more" is basically just a acidifying agent and a drying agent. This is so that they are able to make double-­‐acting baking powder, which doesn't have to be baked immediately after mixing.