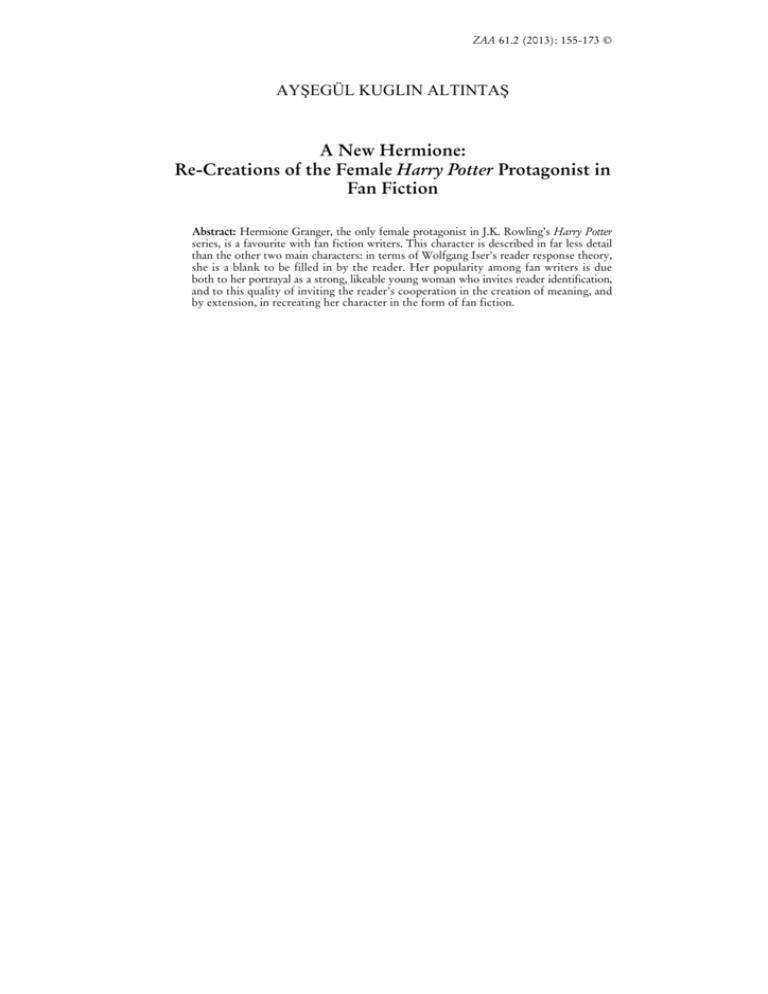 ZAA 61.2 (2013): 155-173 ©
AYŞEGÜL KUGLIN ALTINTAŞ
A New Hermione:
Re-Creations of the Female Harry Potter Protagonist in
Fan Fiction
Abstract: Hermione Granger, the only female protagonist in J.K. Rowling's Harry Potter
series, is a favourite with fan fiction writers. This character is described in far less detail
than the other two main characters: in terms of Wolfgang Iser's reader response theory,
she is a blank to be filled in by the reader. Her popularity among fan writers is due
both to her portrayal as a strong, likeable young woman who invites reader identification,
and to this quality of inviting the reader's cooperation in the creation of meaning, and
by extension, in recreating her character in the form of fan fiction.