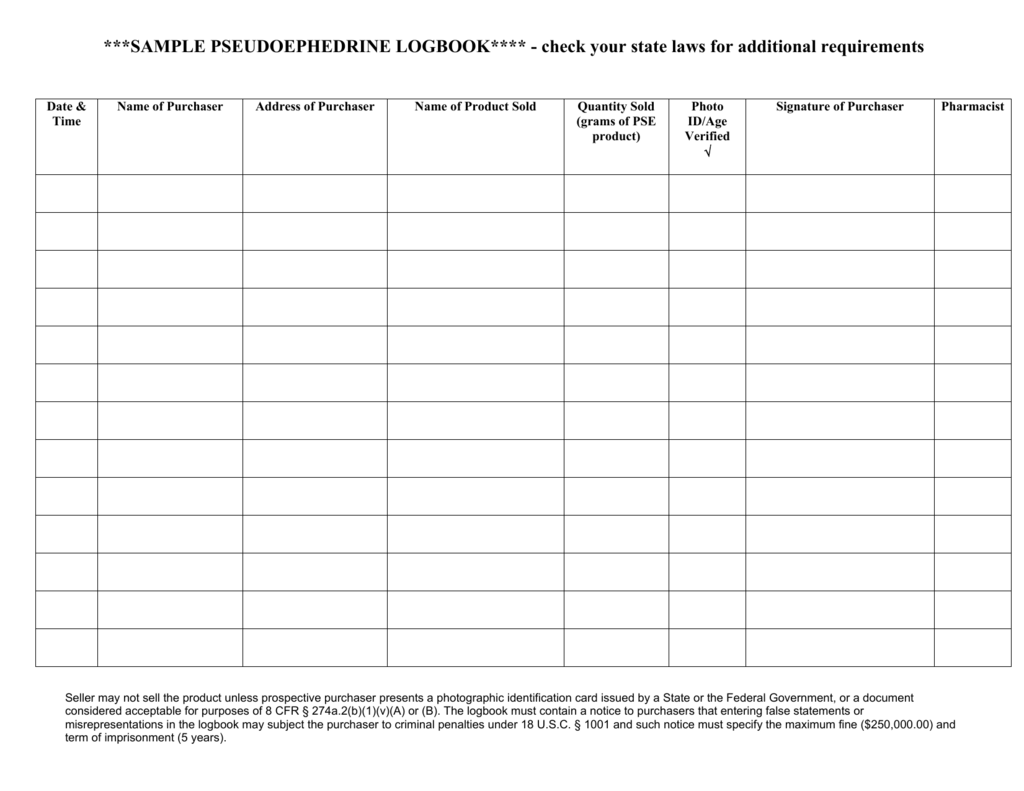 ***SAMPLE PSEUDOEPHEDRINE LOGBOOK**** - check your state laws for additional requirements
Date &
Time
Name of Purchaser
Address of Purchaser
Name of Product Sold
Quantity Sold
(grams of PSE
product)
Photo
ID/Age
Verified
√
Signature of Purchaser
Pharmacist
Seller may not sell the product unless prospective purchaser presents a photographic identification card issued by a State or the Federal Government, or a document
considered acceptable for purposes of 8 CFR § 274a.2(b)(1)(v)(A) or (B). The logbook must contain a notice to purchasers that entering false statements or
misrepresentations in the logbook may subject the purchaser to criminal penalties under 18 U.S.C. § 1001 and such notice must specify the maximum fine ($250,000.00) and
term of imprisonment (5 years).