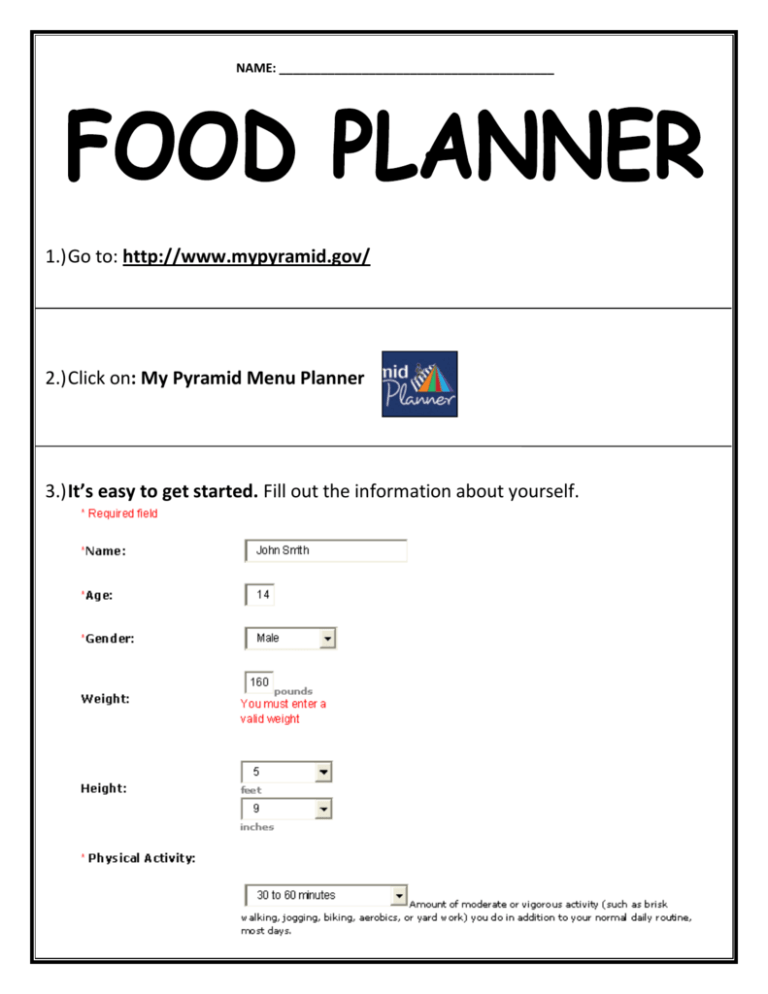 NAME: ________________________________________
1.) Go to: http://www.mypyramid.gov/
2.) Click on: My Pyramid Menu Planner
3.) It's easy to get started. Fill out the information about yourself.
4.)
Click Register on the tool bar
5.) Next type in foods in the: Start Menu Planning
6.) Complete step 5 for all 7 days: Be sure to change the day at the bottom
7.) When you are finished go to "Reports" on the top tool bar
Then click: Weekly Menu
PRINT THIS
8.) Lastly go to "My Next Steps" and complete 2 "next steps" you want to work on.
On the bottom of your "Reports: Weekly Menu," write down your 2 "next
steps".