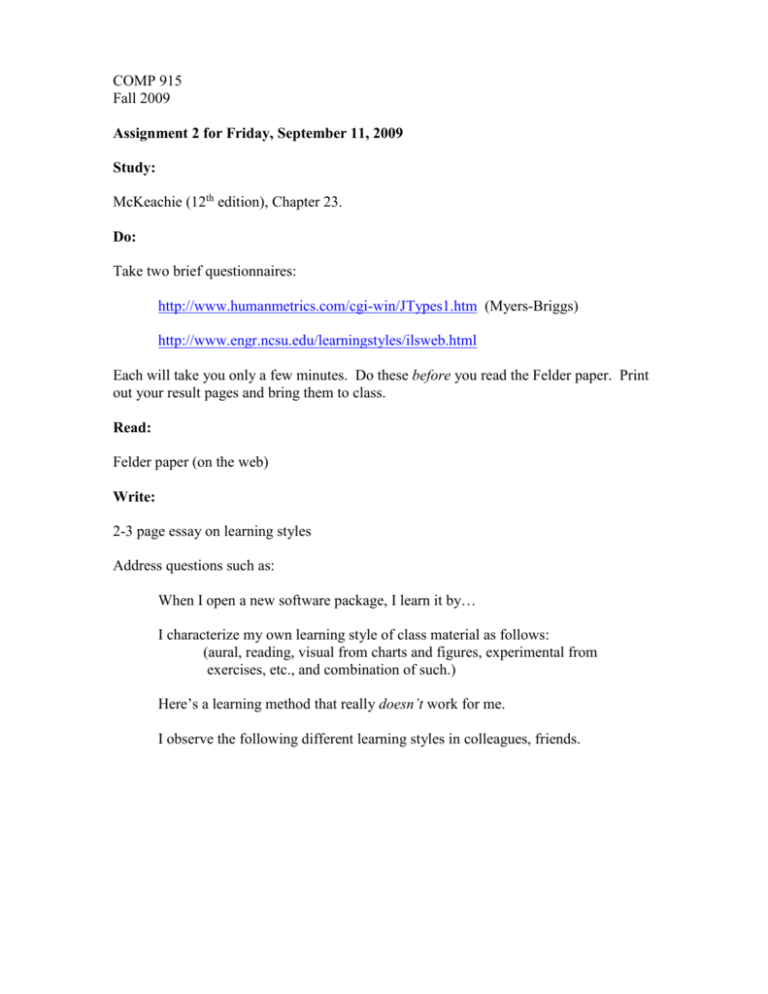 COMP 915
Fall 2009
Assignment 2 for Friday, September 11, 2009
Study:
McKeachie (12th edition), Chapter 23.
Do:
Take two brief questionnaires:
http://www.humanmetrics.com/cgi-win/JTypes1.htm (Myers-Briggs)
http://www.engr.ncsu.edu/learningstyles/ilsweb.html
Each will take you only a few minutes. Do these before you read the Felder paper. Print
out your result pages and bring them to class.
Read:
Felder paper (on the web)
Write:
2-3 page essay on learning styles
Address questions such as:
When I open a new software package, I learn it by…
I characterize my own learning style of class material as follows:
(aural, reading, visual from charts and figures, experimental from
exercises, etc., and combination of such.)
Here's a learning method that really doesn't work for me.
I observe the following different learning styles in colleagues, friends.