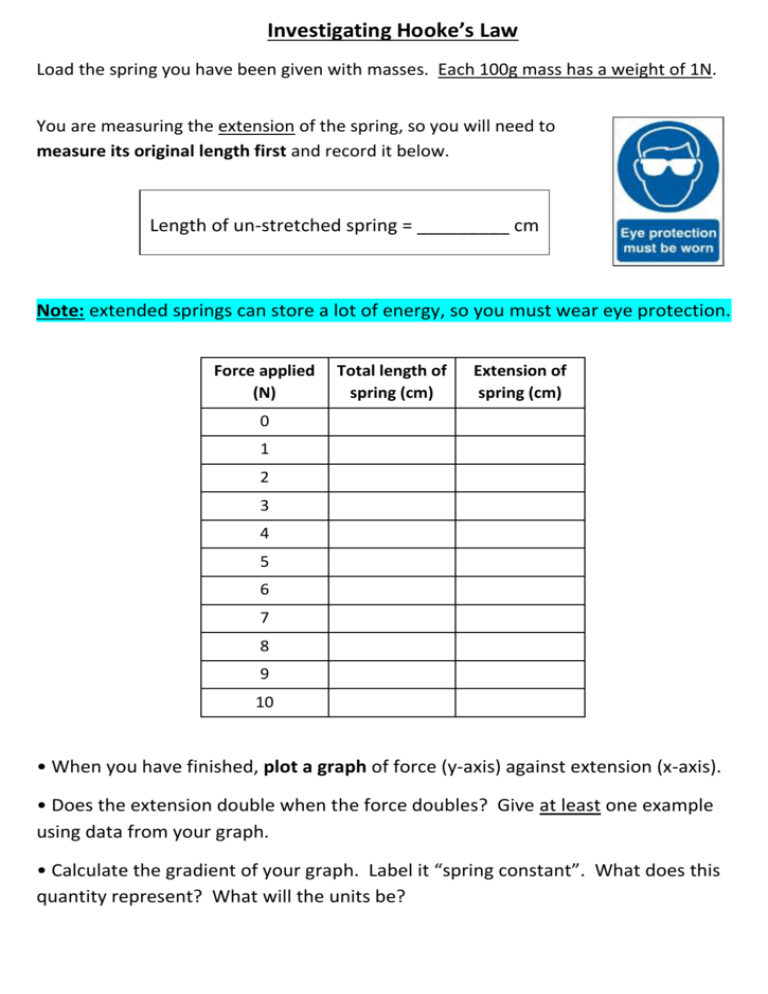 Investigating Hooke's Law
Load the spring you have been given with masses. Each 100g mass has a weight of 1N.
You are measuring the extension of the spring, so you will need to
measure its original length first and record it below.
Length of un-stretched spring = _________ cm
Note: extended springs can store a lot of energy, so you must wear eye protection.
Force applied
(N)
Total length of
spring (cm)
Extension of
spring (cm)
0
1
2
3
4
5
6
7
8
9
10
• When you have finished, plot a graph of force (y-axis) against extension (x-axis).
• Does the extension double when the force doubles? Give at least one example
using data from your graph.
• Calculate the gradient of your graph. Label it "spring constant". What does this
quantity represent? What will the units be?