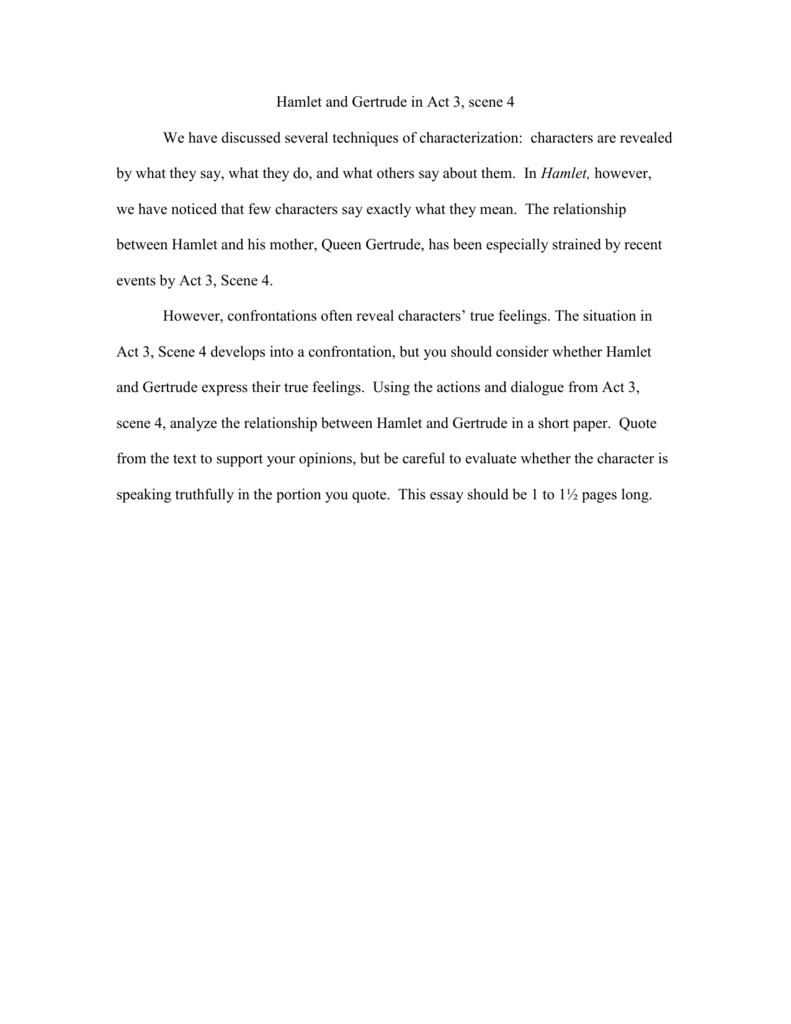 Hamlet and Gertrude in Act 3, scene 4
We have discussed several techniques of characterization: characters are revealed
by what they say, what they do, and what others say about them. In Hamlet, however,
we have noticed that few characters say exactly what they mean. The relationship
between Hamlet and his mother, Queen Gertrude, has been especially strained by recent
events by Act 3, Scene 4.
However, confrontations often reveal characters' true feelings. The situation in
Act 3, Scene 4 develops into a confrontation, but you should consider whether Hamlet
and Gertrude express their true feelings. Using the actions and dialogue from Act 3,
scene 4, analyze the relationship between Hamlet and Gertrude in a short paper. Quote
from the text to support your opinions, but be careful to evaluate whether the character is
speaking truthfully in the portion you quote. This essay should be 1 to 1½ pages long.