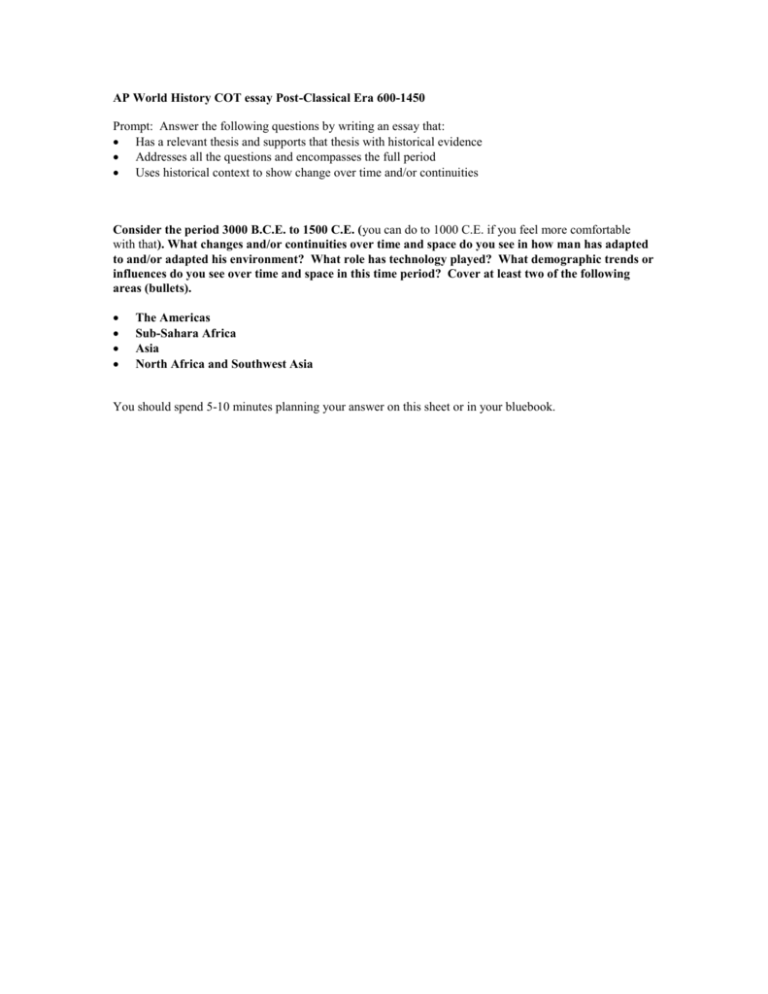 AP World History COT essay Post-Classical Era 600-1450
Prompt: Answer the following questions by writing an essay that:
 Has a relevant thesis and supports that thesis with historical evidence
 Addresses all the questions and encompasses the full period
 Uses historical context to show change over time and/or continuities
Consider the period 3000 B.C.E. to 1500 C.E. (you can do to 1000 C.E. if you feel more comfortable
with that). What changes and/or continuities over time and space do you see in how man has adapted
to and/or adapted his environment? What role has technology played? What demographic trends or
influences do you see over time and space in this time period? Cover at least two of the following
areas (bullets).




The Americas
Sub-Sahara Africa
Asia
North Africa and Southwest Asia
You should spend 5-10 minutes planning your answer on this sheet or in your bluebook.