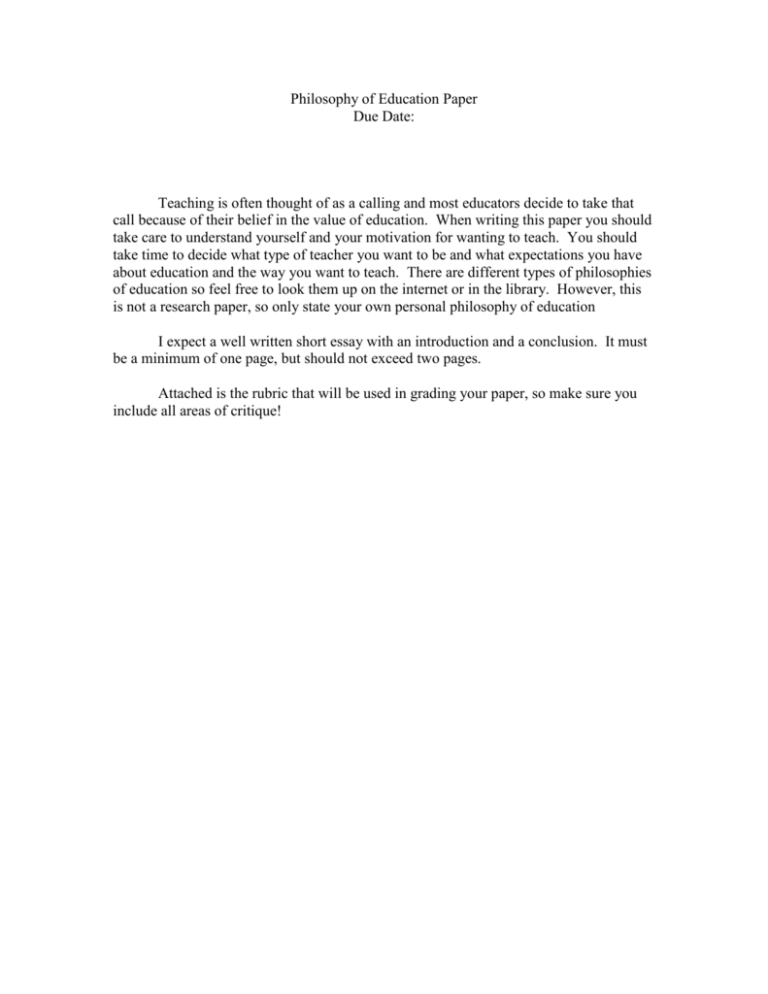 Philosophy of Education Paper
Due Date:
Teaching is often thought of as a calling and most educators decide to take that
call because of their belief in the value of education. When writing this paper you should
take care to understand yourself and your motivation for wanting to teach. You should
take time to decide what type of teacher you want to be and what expectations you have
about education and the way you want to teach. There are different types of philosophies
of education so feel free to look them up on the internet or in the library. However, this
is not a research paper, so only state your own personal philosophy of education
I expect a well written short essay with an introduction and a conclusion. It must
be a minimum of one page, but should not exceed two pages.
Attached is the rubric that will be used in grading your paper, so make sure you
include all areas of critique!