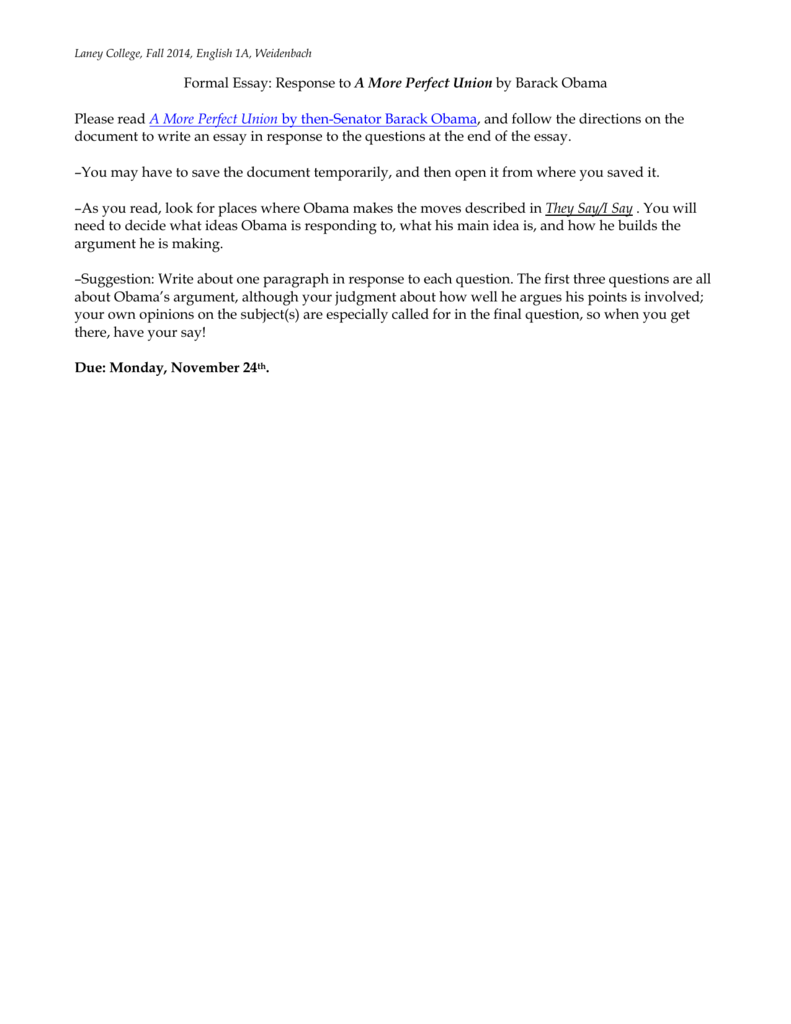 Laney College, Fall 2014, English 1A, Weidenbach
Formal Essay: Response to A More Perfect Union by Barack Obama
Please read A More Perfect Union by then-Senator Barack Obama, and follow the directions on the
document to write an essay in response to the questions at the end of the essay.
–You may have to save the document temporarily, and then open it from where you saved it.
–As you read, look for places where Obama makes the moves described in They Say/I Say . You will
need to decide what ideas Obama is responding to, what his main idea is, and how he builds the
argument he is making.
–Suggestion: Write about one paragraph in response to each question. The first three questions are all
about Obama's argument, although your judgment about how well he argues his points is involved;
your own opinions on the subject(s) are especially called for in the final question, so when you get
there, have your say!
Due: Monday, November 24th.