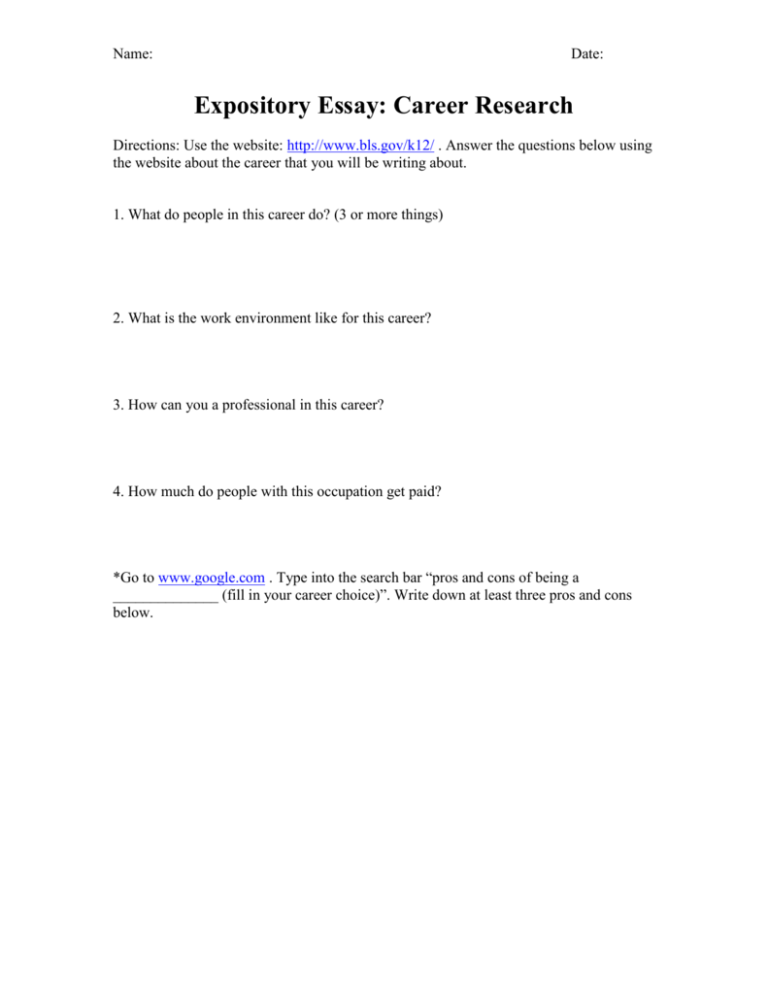 Name:
Date:
Expository Essay: Career Research
Directions: Use the website: http://www.bls.gov/k12/ . Answer the questions below using
the website about the career that you will be writing about.
1. What do people in this career do? (3 or more things)
2. What is the work environment like for this career?
3. How can you a professional in this career?
4. How much do people with this occupation get paid?
*Go to www.google.com . Type into the search bar "pros and cons of being a
______________ (fill in your career choice)". Write down at least three pros and cons
below.