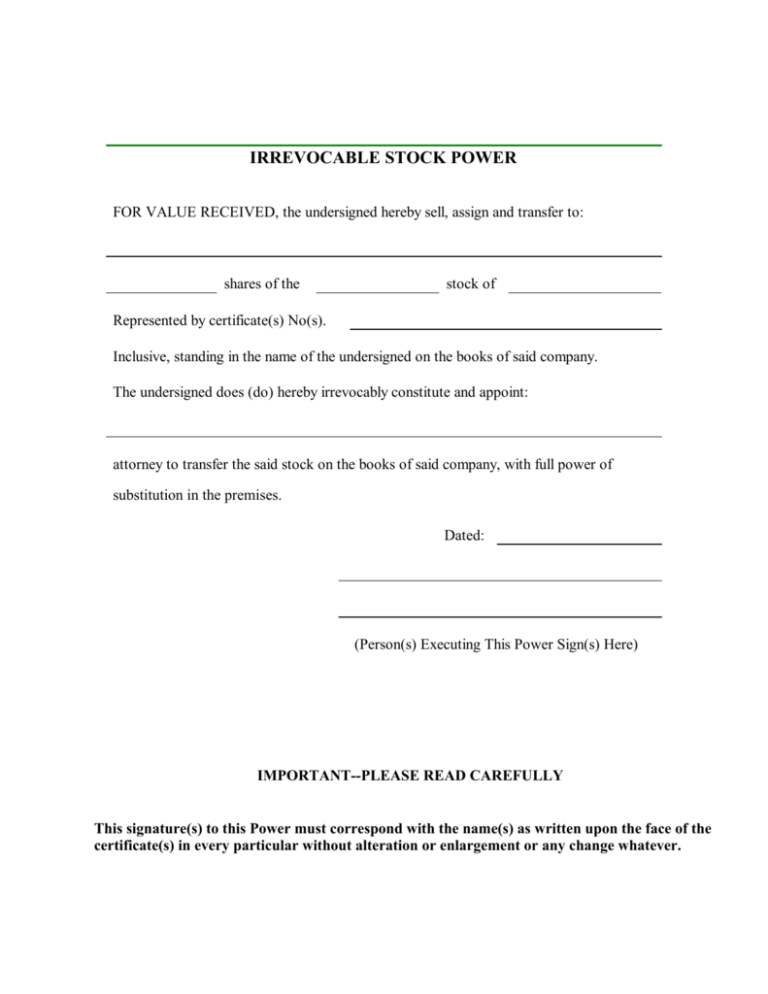 IRREVOCABLE STOCK POWER
FOR VALUE RECEIVED, the undersigned hereby sell, assign and transfer to:
shares of the
stock of
Represented by certificate(s) No(s).
Inclusive, standing in the name of the undersigned on the books of said company.
The undersigned does (do) hereby irrevocably constitute and appoint:
attorney to transfer the said stock on the books of said company, with full power of
substitution in the premises.
Dated:
(Person(s) Executing This Power Sign(s) Here)
IMPORTANT--PLEASE READ CAREFULLY
This signature(s) to this Power must correspond with the name(s) as written upon the face of the
certificate(s) in every particular without alteration or enlargement or any change whatever.