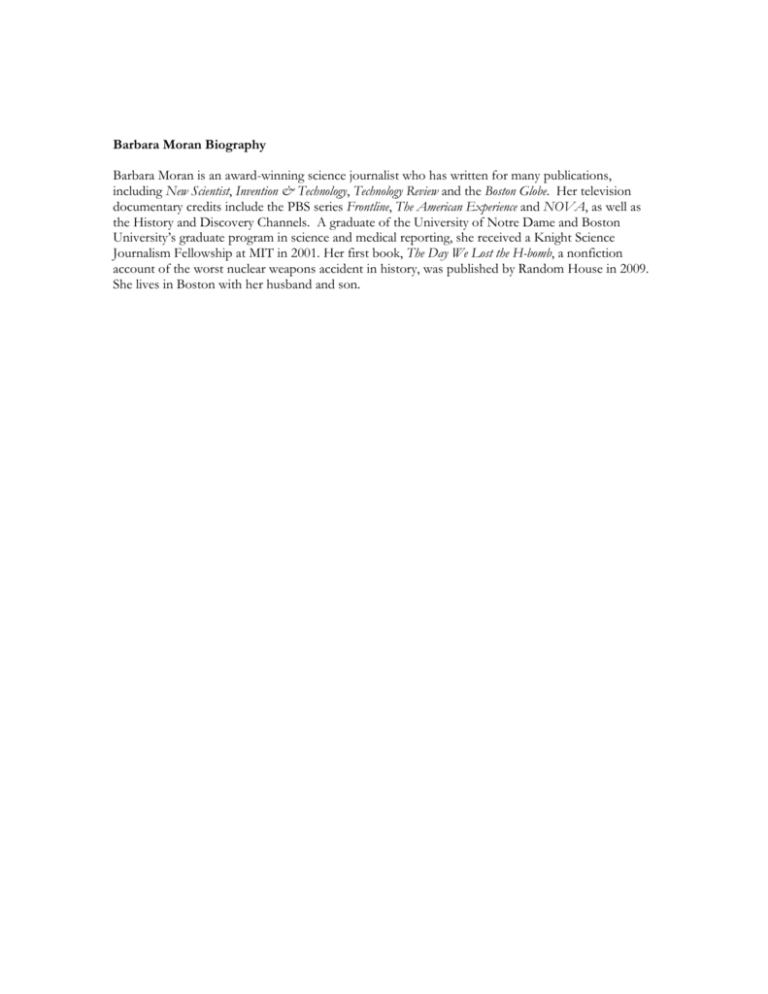 Barbara Moran Biography
Barbara Moran is an award-winning science journalist who has written for many publications,
including New Scientist, Invention & Technology, Technology Review and the Boston Globe. Her television
documentary credits include the PBS series Frontline, The American Experience and NOVA, as well as
the History and Discovery Channels. A graduate of the University of Notre Dame and Boston
University's graduate program in science and medical reporting, she received a Knight Science
Journalism Fellowship at MIT in 2001. Her first book, The Day We Lost the H-bomb, a nonfiction
account of the worst nuclear weapons accident in history, was published by Random House in 2009.
She lives in Boston with her husband and son.