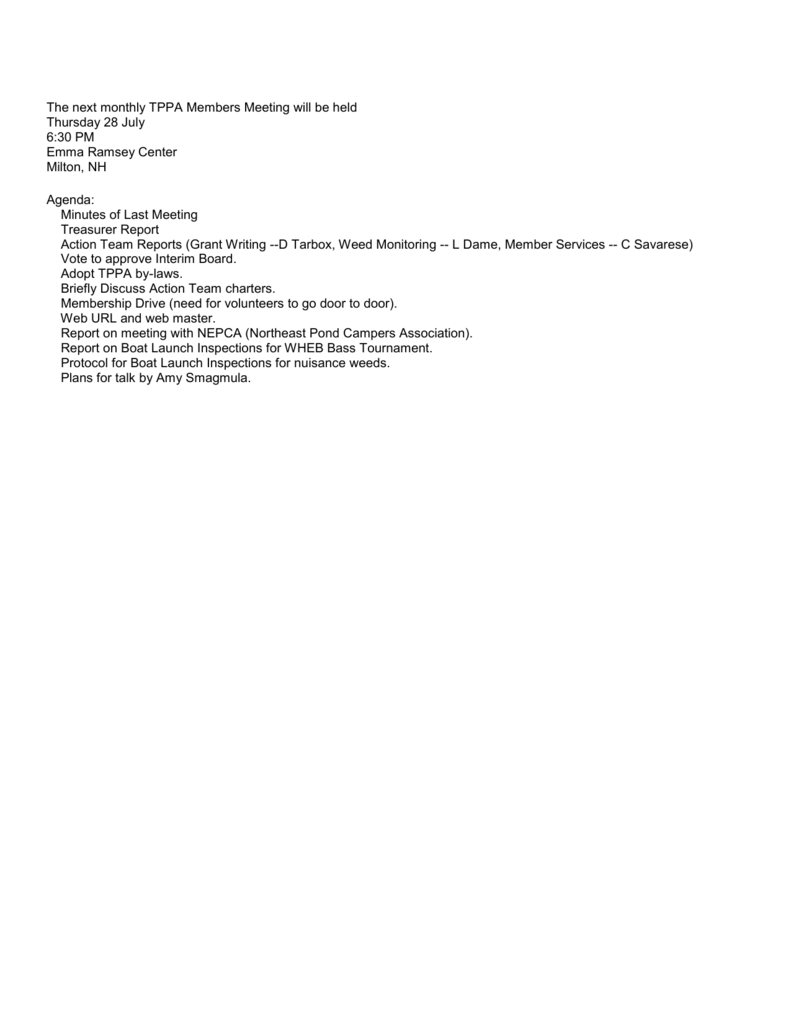 The next monthly TPPA Members Meeting will be held
Thursday 28 July
6:30 PM
Emma Ramsey Center
Milton, NH
Agenda:
Minutes of Last Meeting
Treasurer Report
Action Team Reports (Grant Writing --D Tarbox, Weed Monitoring -- L Dame, Member Services -- C Savarese)
Vote to approve Interim Board.
Adopt TPPA by-laws.
Briefly Discuss Action Team charters.
Membership Drive (need for volunteers to go door to door).
Web URL and web master.
Report on meeting with NEPCA (Northeast Pond Campers Association).
Report on Boat Launch Inspections for WHEB Bass Tournament.
Protocol for Boat Launch Inspections for nuisance weeds.
Plans for talk by Amy Smagmula.