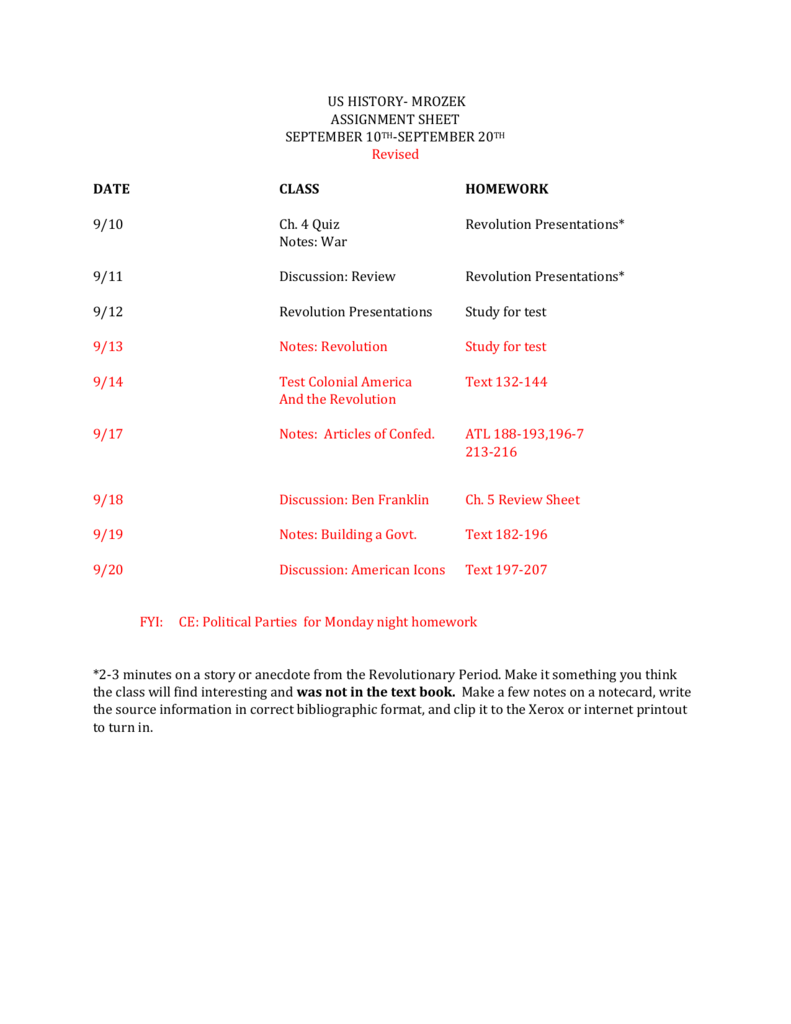 US HISTORY- MROZEK
ASSIGNMENT SHEET
SEPTEMBER 10TH-SEPTEMBER 20TH
Revised
DATE
CLASS
HOMEWORK
9/10
Ch. 4 Quiz
Notes: War
Revolution Presentations*
9/11
Discussion: Review
Revolution Presentations*
9/12
Revolution Presentations
Study for test
9/13
Notes: Revolution
Study for test
9/14
Test Colonial America
And the Revolution
Text 132-144
9/17
Notes: Articles of Confed.
ATL 188-193,196-7
213-216
9/18
Discussion: Ben Franklin
Ch. 5 Review Sheet
9/19
Notes: Building a Govt.
Text 182-196
9/20
Discussion: American Icons
Text 197-207
FYI:
CE: Political Parties for Monday night homework
*2-3 minutes on a story or anecdote from the Revolutionary Period. Make it something you think
the class will find interesting and was not in the text book. Make a few notes on a notecard, write
the source information in correct bibliographic format, and clip it to the Xerox or internet printout
to turn in.