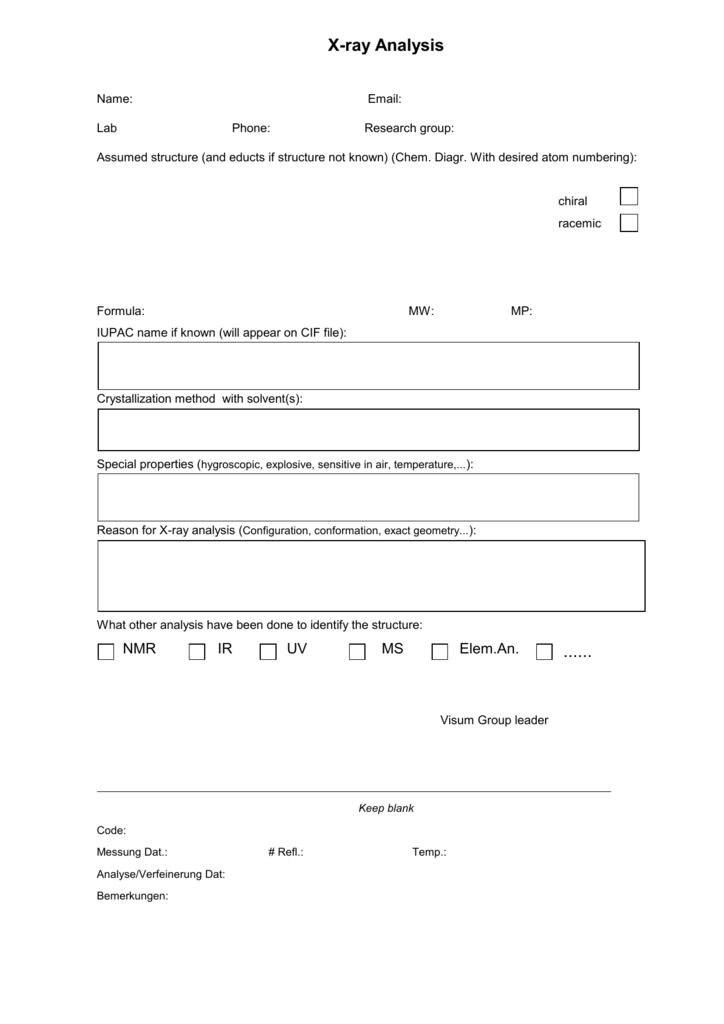 X-ray Analysis
Name:
Email:
Lab
Phone:
Research group:
Assumed structure (and educts if structure not known) (Chem. Diagr. With desired atom numbering):
chiral
racemic
Formula:
MW:
MP:
IUPAC name if known (will appear on CIF file):
Crystallization method with solvent(s):
Special properties (hygroscopic, explosive, sensitive in air, temperature,... ):
Reason for X-ray analysis (Configuration, conformation, exact geometry...):
What other analysis have been done to identify the structure:
NMR
IR
UV
MS
Elem.An.
Visum Group leader
Keep blank
Code:
Messung Dat.:
Analyse/Verfeinerung Dat:
Bemerkungen:
# Refl.:
Temp.:
......