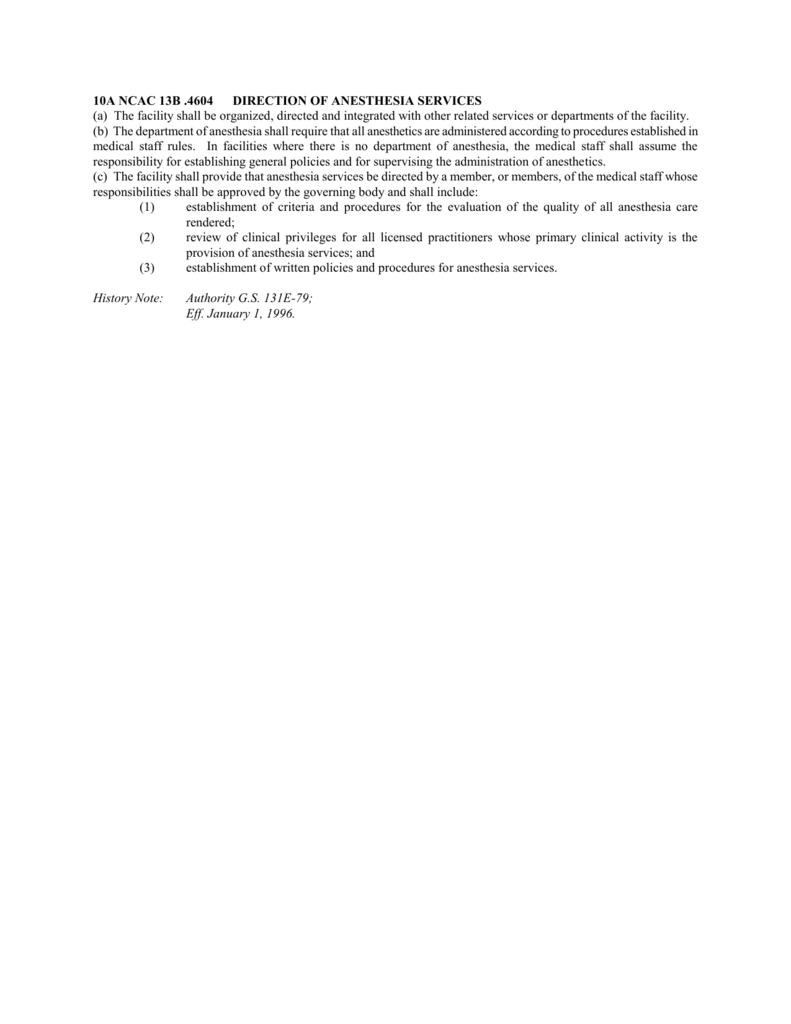 10A NCAC 13B .4604
DIRECTION OF ANESTHESIA SERVICES
(a) The facility shall be organized, directed and integrated with other related services or departments of the facility.
(b) The department of anesthesia shall require that all anesthetics are administered according to procedures established in
medical staff rules. In facilities where there is no department of anesthesia, the medical staff shall assume the
responsibility for establishing general policies and for supervising the administration of anesthetics.
(c) The facility shall provide that anesthesia services be directed by a member, or members, of the medical staff whose
responsibilities shall be approved by the governing body and shall include:
(1)
establishment of criteria and procedures for the evaluation of the quality of all anesthesia care
rendered;
(2)
review of clinical privileges for all licensed practitioners whose primary clinical activity is the
provision of anesthesia services; and
(3)
establishment of written policies and procedures for anesthesia services.
History Note:
Authority G.S. 131E-79;
Eff. January 1, 1996.