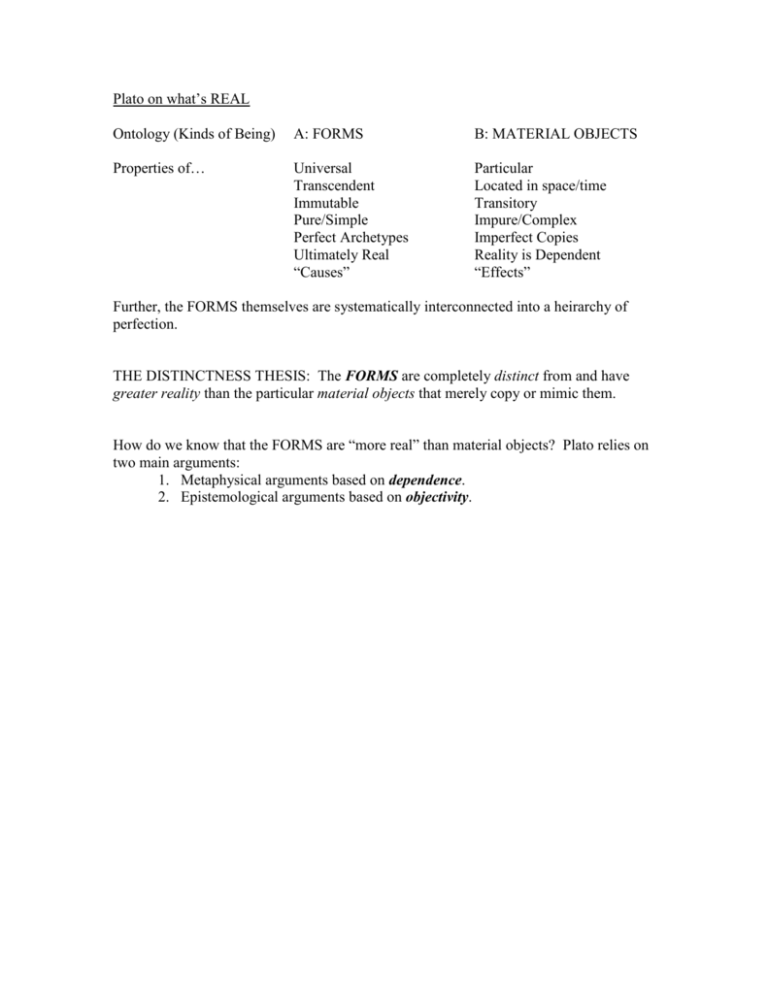 Plato on what's REAL
Ontology (Kinds of Being)
A: FORMS
B: MATERIAL OBJECTS
Properties of…
Universal
Transcendent
Immutable
Pure/Simple
Perfect Archetypes
Ultimately Real
"Causes"
Particular
Located in space/time
Transitory
Impure/Complex
Imperfect Copies
Reality is Dependent
"Effects"
Further, the FORMS themselves are systematically interconnected into a heirarchy of
perfection.
THE DISTINCTNESS THESIS: The FORMS are completely distinct from and have
greater reality than the particular material objects that merely copy or mimic them.
How do we know that the FORMS are "more real" than material objects? Plato relies on
two main arguments:
1. Metaphysical arguments based on dependence.
2. Epistemological arguments based on objectivity.