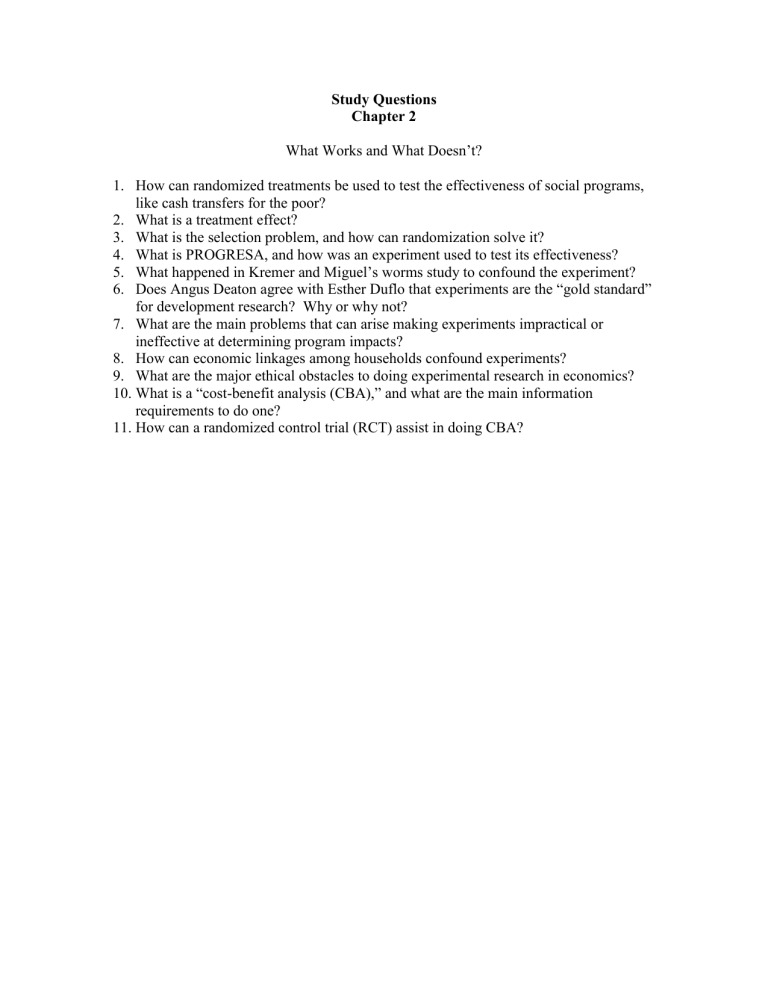 Study Questions
Chapter 2
What Works and What Doesn't?
1.
How can randomized treatments be used to test the effectiveness of social programs, like cash transfers for the poor?
2.
What is a treatment effect?
3.
What is the selection problem, and how can randomization solve it?
4.
What is PROGRESA, and how was an experiment used to test its effectiveness?
5.
What happened in Kremer and Miguel's worms study to confound the experiment?
6.
Does Angus Deaton agree with Esther Duflo that experiments are the "gold standard" for development research? Why or why not?
7.
What are the main problems that can arise making experiments impractical or ineffective at determining program impacts?
8.
How can economic linkages among households confound experiments?
9.
What are the major ethical obstacles to doing experimental research in economics?
10.
What is a "cost-benefit analysis (CBA)," and what are the main information requirements to do one?
11.
How can a randomized control trial (RCT) assist in doing CBA?