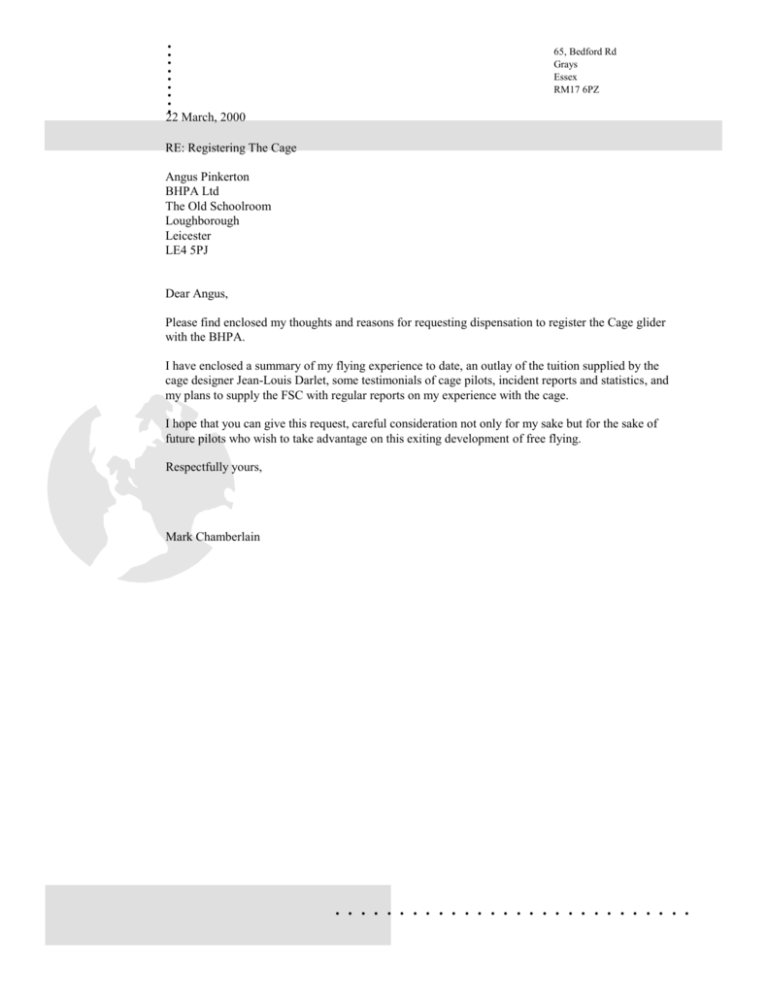 ..
..
..
..
.
22 March, 2000
65, Bedford Rd
Grays
Essex
RM17 6PZ
RE: Registering The Cage
Angus Pinkerton
BHPA Ltd
The Old Schoolroom
Loughborough
Leicester
LE4 5PJ
Dear Angus,
Please find enclosed my thoughts and reasons for requesting dispensation to register the Cage glider
with the BHPA.
I have enclosed a summary of my flying experience to date, an outlay of the tuition supplied by the
cage designer Jean-Louis Darlet, some testimonials of cage pilots, incident reports and statistics, and
my plans to supply the FSC with regular reports on my experience with the cage.
I hope that you can give this request, careful consideration not only for my sake but for the sake of
future pilots who wish to take advantage on this exiting development of free flying.
Respectfully yours,
Mark Chamberlain
............................